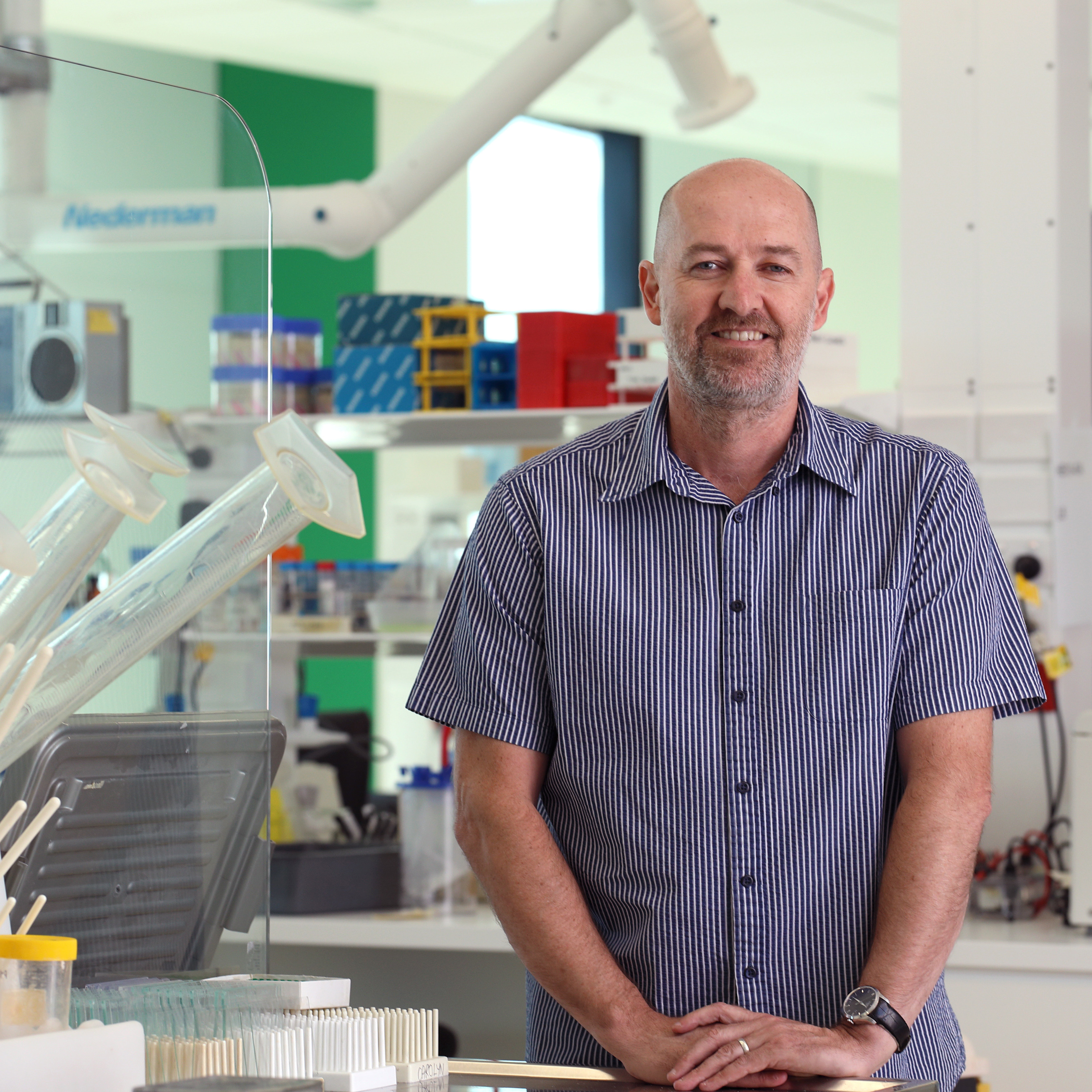 A UniSA world leader in inflammatory cell signalling, Professor Stuart Pitson, will draw on $10 million seed funding in a collaboration with Monash University to develop better treatments for inflammatory lung diseases that affect approximately 550 million people globally.
Prof Pitson, based in the Centre for Cancer Biology, is the Chief Scientific Officer and co-founder of new Australian biotech company Ankere Therapeutics, which launched today.
Ankere will harness research into inflammation from Prof Pitson's lab with small molecule chemistry from Associate Professor Bernard Flynn of Monash University's Institute of Pharmaceutical Sciences.
Inflammatory lung diseases include asthma, chronic obstructive pulmonary disease (COPD), pulmonary fibrosis, chronic and acute bronchitis, emphysema and cystic fibrosis, with some types having a survival rate as poor as 3-5 years post diagnosis.
"Some of these diseases have no cure, but Ankere hopes to develop better treatments for many sufferers," Prof Pitson says.
"Ankere is an example of how a strong partnership between researchers with a shared area of focus has the potential to address the most pressing health concerns.
"The combination of research, expertise and capital at Ankere will support the project to advance its highly promising discovery which has the potential to lead to new therapies targeting inflammation."
The funding round was jointly led by IP Group and Brandon Capital, through Brandon BioCatalyst, and will support the company through its pre-clinical development and into clinical trials.
/UniSA Release. View in full
here
.