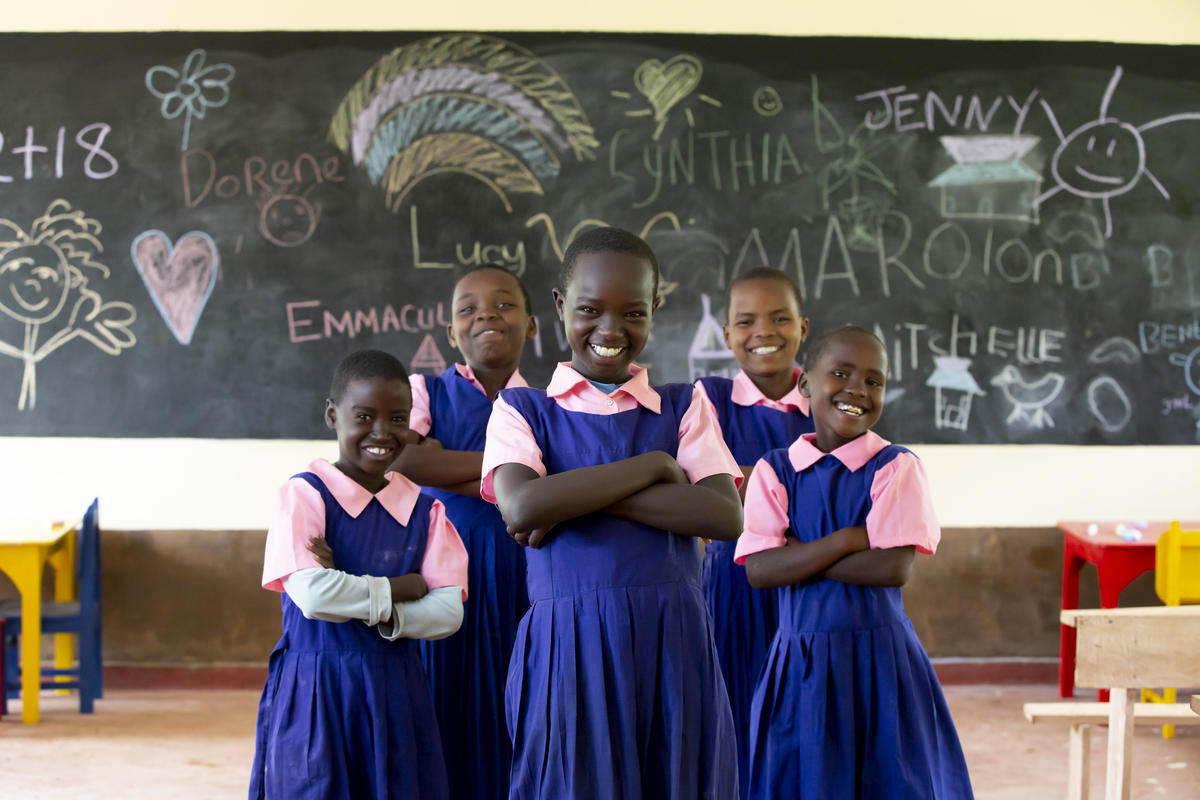 Children are being neglected in Australia's aid program, prompting calls for child-specific aid funding and a dedicated child rights unit within Government, aid agency World Vision says.
The humanitarian agency has done research that has found:
Less than a quarter Australia's development assistance is focused on children despite half of all people living in poverty being children
In absolute terms, Australia's aid program invests the least in children out of five countries assessed in the research – Australia invested $US587m of aid in children in 2018, less than half that of Sweden ($US1.2b) and a fifth of the UK's investment in children ($US3.1b)
Australia's aid investments in education are primarily focused on adults (52 per cent) rather than increasing access to basic education for children (23 per cent)
More than half the world's 26 million refugees are children, yet only a third of Australia's humanitarian assistance directly targets children
Children are not effectively accounted for in Australia's aid program
The resulting Report Card gives Australia's aid program a B- for investing aid in children, while Sweden and the UK top the class in their aid programs' efforts to protect and empower the world's most vulnerable children.

The findings have prompted World Vision to call for a 'next generation' aid program that specifically invests aid in children, as well as the establishment of a dedicated child rights unit within the Department of Foreign Affairs and Trade.

World Vision's senior policy advisor on Child Rights Mercy Jumo said investing intentionally in children was not only the right thing to do, it was the smart thing to do to break the intergenerational cycle of poverty.

"Investing in children brings a triple dividend of development benefits," Ms Jumo said. "It immediately improves the lives of vulnerable children, boosts their opportunities for future life stages, and lays the foundations for strong development outcomes for the next generation. Now is the time to invest in the region's future through a next generation aid program."

Ms Jumo said the COVID-19 pandemic had heightened the need for a sharper focus on children's needs, with lockdowns leading to violence, abuse and exploitation, as evidenced in a report by World Vision this week. The pandemic and resulting shutdowns had also ignited huge economic stress which was hitting children hard, denying them opportunity and education.

"There is clearly an opportunity for the Australian Government to strengthen its focus on children and this is particularly important in our backyard, the Pacific region, where many of the indicators of child wellbeing are at or close to the lowest in the world."

The report has prompted World Vision to call for:

The establishment of a child rights unit within DFAT to develop and implement a children's strategy for Australia's aid program with child-specific targets and benchmarks
Allocate at least 30 per cent of the education investment directly to target children (in line with the health and emergencies portfolio)
Invest in a flagship initiative of $100 million to address child stunting and malnutrition in the Pacific
Safeguard children in the Pacific from violence at this time of increased risk during and after lockdowns by investing $55 million over three years in specific programs aimed at ending violence against children
Invest half of Australia's emergency assistance in the wellbeing of children in protracted crises, with a focus on their education, protection, mental health and food security
/Public Release. View in full
here
.