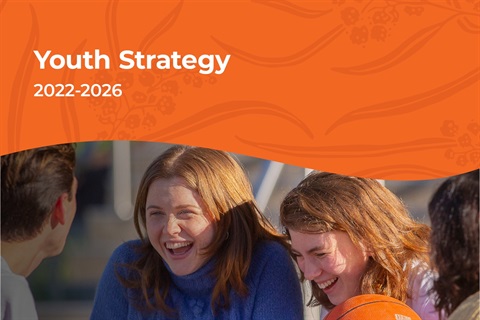 A Youth Hub providing services, supports and programs for young people is among a range of actions recommended as part of Nillumbik's new Youth Strategy 2022-2026.
The strategy, which has given young people a new voice in the decision-making of Council, is the first to be developed in partnership with Nillumbik's Youth Council and was endorsed at this week's Council meeting.
The Youth Council – an advisory committee made up of 15 passionate young people aged 15-25 years – took a lead role in the creation of the strategy, which sets out a four-year commitment by Council in how it will support and respond to the needs of young people who live, work, study, volunteer or play in Nillumbik.
About 12,000 young people aged 12-25 live in Nillumbik – 20 per cent of the overall population.
Mayor Frances Eyre thanked the Youth Council members for their incredible work on the strategy as well as all the young people across Nillumbik who contributed during the Young Minds: Your Voice, Our Future engagement program.
"I'm really excited about this strategy," Cr Eyre said. "It is critical in giving young people a role in the decision-making of Council.
"I'm now looking forward to working with our young people, our community, service providers and partners to see the actions implemented."
Deputy Mayor Ben Ramcharan, who was appointed to the Youth Council during its first year, said members brought together a broad range of perspectives and ideas.
"This plan reflects these different perspectives as well as the feedback we received during the youth consultation, which was a roaring success," Cr Ramcharan said.
Youth Mayor Fieke van der Kamp said the strategy gave young people a strong voice in the issues that were important to them.
"I hope that through the implementation of the Youth Strategy, young people can be listened to and have their ideas endorsed more. I hope it helps all young people in Nillumbik reach their potential."
The strategy covers five priority areas:
Healthy and Well
Empowered and Engaged
Access to Safe Spaces and Places
Equipped and Employed
Welcome and Connected
An objective, set of focus areas and key strategies have been included under each priority, including investigating opportunities for a Youth Hub and improving places and spaces for young people such as skate parks, parks and walking paths.
Other commitments include enhancing access to mental health services, alcohol and drug support, career advice and vocational learning opportunities as well as arts and culture programs and events, and youth activities.
The Youth Strategy is now available to view on the Nillumbik Youth website and Council's Strategies, Policies and Plans website page under Youth.
/Public Release. View in full
here
.