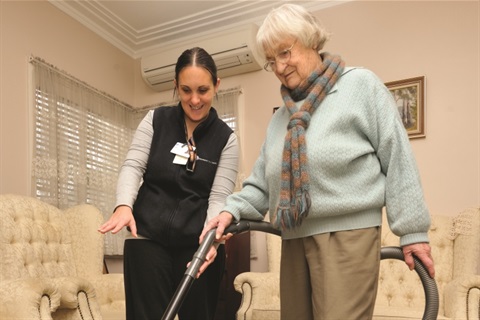 If you or someone you know needs help to remain independent at home, help may be at hand.
Shire residents may qualify for one of two programs to help them live independently in their homes for as long as possible.
The Commonwealth Home Support Program (CHSP) is for people aged 65 and over and Aboriginal and Torres Strait Islander people aged over 50.
The State Government's Home and Community Care Program for Younger People (HACC-PYP) is for those under 65 who have chronic illness, physical or psychosocial impairment (not covered by an NDIS plan), or short-term health issues.
Corangamite Shire Council provides services for both programs including, but not limited to:
Home care;
Transport assistance with medical appointments;
referrals e.g. mental health, housing, family violence, children supports, financial counselling, and support services;
Meals on Wheels;
access to emergency food; and
personal care.
Assistance to access the community including shopping
Council Program Leader Support, Access and Inclusion Holly Kercheval said the CHSP included domestic assistance such as cleaning.
"Our team can also help with shopping assistance and other activities in town and personal care such as supervising showers," she said.
"The program also provides social and community support.
"If you or someone you care for needs support and are aged over 65 or ATSI over 50, call My Age Care on 1800 200 422, or go to www.myagedcare.gov.au, to request an assessment."
Ms Kercheval said the service could help people dealing with a variety of challenges.
"The criteria can include mental health, short-term health issues, injuries, or disability when the person does not meet NDIS criteria.
"People with vulnerability issues, such as being homeless, family violence, or financial difficulty may also be eligible.
/Public Release. View in full
here
.