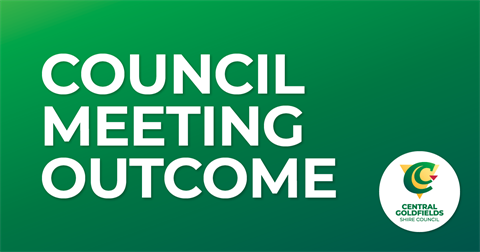 The Central Goldfields Shire Integrated Transport Strategy was adopted at a Meeting of Council this week (15/09).
As part of achieving Council's vision: 'To be a vibrant, thriving and inclusive community', Council is planning for Central Goldfields Shire's transport future to explore ways of offering higher levels of transport choice, particularly in enhancing the viability of lower cost options such as walking, bicycle riding and public transport.
This Integrated Transport Strategy has been jointly commissioned by Council and the Department of Transport to address the challenges and opportunities that the Shire's network currently faces in achieving this vision.
The Strategy outlines four outcomes:
An active and engaged community;
Safe and healthy townships;
A vibrant and mobile economy and;
A connected shire
More than 50 local residents provided input into the document as part of a community feedback period during May this year and a further four residents provided feedback on the draft Strategy document in July. The Strategy uses stories, experiences, artworks and explanations to explain the ways our community gets around the Shire.
Council is getting on with implementing this strategy immediately, with updated information about transport options soon to be launched on our website.
Central Goldfields Shire Chief Administrator Noel Harvey said the Strategy explores the current transport networks and how they can be improved.
"The Integrated Transport Strategy will be an important strategic document for us as it identifies issues and opportunities within our transport networks including active, public, private and community transport.
The Central Goldfields Shire Integrated Transport Strategy is available to view at https://www.centralgoldfields.vic.gov.au/Council/Policies-Plans-Strategies-and-Documents/Council-Strategies
/Public Release. View in full
here
.