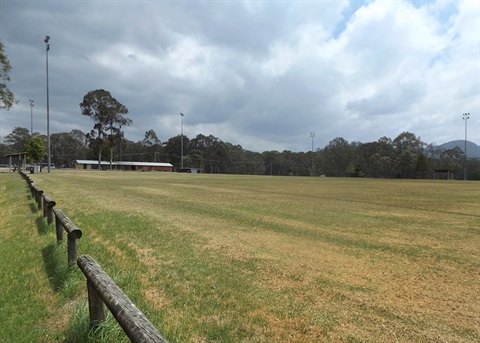 As summer sports come to an end, MidCoast Council will be capitalising on the short break before winter sports begin, to rejuvenate grounds across the region.
The annual maintenance closure begins on select fields on 8 March and will continue through to 6 April.
Parks crews will be undertaking a range of procedures to make the most of the increased rainfall and prepare the sports fields as well as possible for the high traffic over winter.
From insecticide spraying, weed spraying and fertilising of all parks areas, through to oversowing the main sports fields, it's going to be a busy few weeks for the team.
"This is a crucial time for us every year but this year our team really has their work cut out for them with the increased rainfall we've had and resulting high growth," explained Manager of Community Spaces, Recreation and Trades, Daniel Aldridge.
"In saying that, we're in a completely different place to where we were this time last year and it's been great to see the state of our parks and sports grounds continue to improve over the 12 months post-drought."
Council's Parks team mow sports fields to a regular schedule, weather permitting, but the drought of 2019/2020 meant a renovation program was established to assist the local grounds in their rejuvenation.
The program consists of vertical slicing, top soil where required, along with the oversowing and fertilising and Council has also purchased several additional travelling irrigators over the last 18 months to continue to improve and maintain the playability of the fields.
"We've always been very supportive of Council's maintenance closures," said Bruce Potter, General Manager of Football Mid North Coast.
"Every year we start our season on the back of this work being done and there is always a noticeable improvement, it's great."
And despite some occasional criticism in the community, the majority of sports clubs support the closures and the work Council does maintaining the fields around the region.
"We're continuing to get regular feedback from local sporting clubs who say the sporting fields are looking the best they have in a long time," added Dan.
"While we know that the combination of the rain we've had along with the decrease in activity last year due to COVID has certainly helped with the regeneration of the fields, we're hoping to keep on this trajectory with our maintenance closure this year."
/Public Release. View in full
here
.