Three SAPOL officers have been recognised in this year's Australia Day Awards. Chief Superintendent John De Candia, Detective Chief Inspector Denise Gray and Senior Sergeant First Class Craig Wolfe were each awarded the Australian Police Medal in recognition of their distinguished service.
On behalf of SAPOL, Commissioner Grant Stevens offered his congratulations to the officers and noted their contribution to policing in South Australia.
"Each of these people has offered exemplary service to the state," Commissioner Stevens said.
The three recipients are as follows:
Chief Superintendent John De Candia
Chief Superintendent John De Candia joined SAPOL in 1989, initially working in General Duties before joining Criminal Investigations as a Detective. In 2005 he was appointed as a Commissioned Officer progressing to the rank of Chief Superintendent in 2020. From 2014 – 2017 he was Officer in Charge of Eastern Adelaide Local Service Area before becoming Program Manager for the implementation of the District Policing Model (DPM), SAPOL's most significant organisational restructure in almost 20 years.
Chief Superintendent De Candia played an integral role in a comprehensive change management and communication plan for the DPM, personally communicating face-to-face with around 3,000 employees at information sessions held throughout Metropolitan Operations Service (MOS). He played an integral hands-on role in every aspect of the project and the associated implementation processes, earning widespread respect for his ability to encourage employees to embrace the change process. In 2020, he was appointed Service Coordinator for MOS. His outstanding work ethic, dedication, and knowledge have continued to drive the DPM forward.
Detective Chief Inspector Denise Gray
Detective Chief Inspector Denise Gray joined SAPOL in 1987. She has held leadership positions across a range of areas including Licensing Enforcement Branch, Major Crime, and currently Serious and Organised Crime Branch, where her positive influence and determination has consistently delivered enhanced morale, direction and productivity.
Detective Chief Inspector Gray consistently displays a high degree of professionalism and motivation and has a strong ability to seamlessly oversee complex criminal investigations and intricate staffing issues. She regularly performs a mentoring role to others and creates a positive learning environment for all staff. Her significant contribution to teaching others has created a lasting legacy which immensely benefits SAPOL. She truly leads by example and continually strives to positively impact on all those around her. Her enduring personal and professional commitment as an experienced manager within Crime Service and SAPOL more broadly has made a substantial contribution to community safety.
Senior Sergeant First Class Craig Wolfe
Senior Sergeant First Class (SS1C) Craig Wolfe joined SAPOL in 1986 and has served Prosecution Services Branch for 33 years. He continually displays initiative, leadership and dedication to the prosecutorial discipline. His sustained and selfless service has seen him work in all six metropolitan prosecutorial offices and several country locations. Respected by his peers and the judiciary, he has become a role model to many within the profession, including solicitors within private practice.
He is focused on creating opportunities and breaking down barriers for employees and promotes inclusive pathways for staff development. Tenacious in his beliefs, SS1C Wolfe has taken on challenges at the highest levels, appealing matters to the High Court of Australia, where he has been successful on appeals which have changed the course of law in South Australia. He has also been integral to developing a new structure for Adelaide Prosecution and driving cultural change.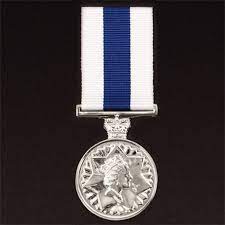 /Public Release. View in full
here
.