December & Christmas Holiday Activities
Are you feeling the Christmas spirit yet? The countdown is on and we have some great events for you this year!
The City of Darwin Christmas Program is out! View it here.
Register to attend the Library Christmas events
January Holiday Activities – Myths, Legends & Fairytales
Have you ever heard of the magical fairy sprite? Or the fire made phoenix that shines so bright?
Tales of mermaids with scales and gills, or secret pixies that sit on window sills?
Myths and legends, and stories of old, are made to share around and be told.
And this month we have them for you to learn and to share, come along to the library and join in if you dare.
Download the January Holiday Program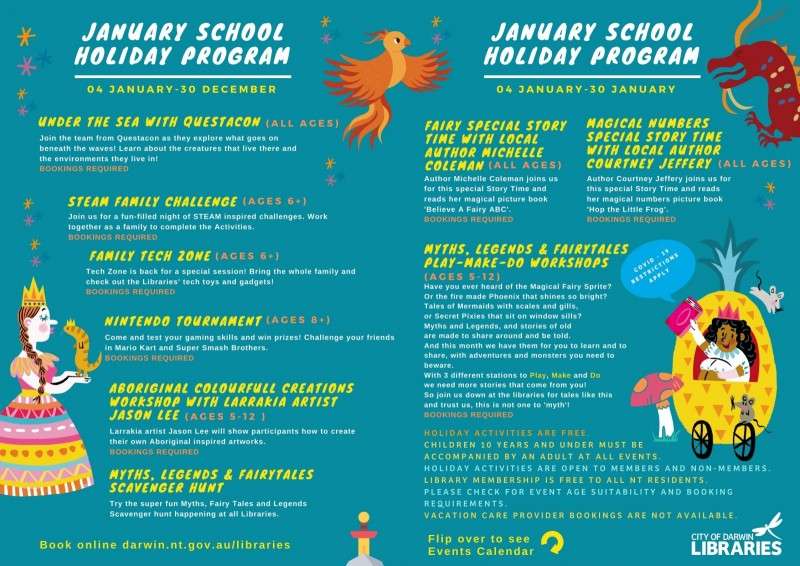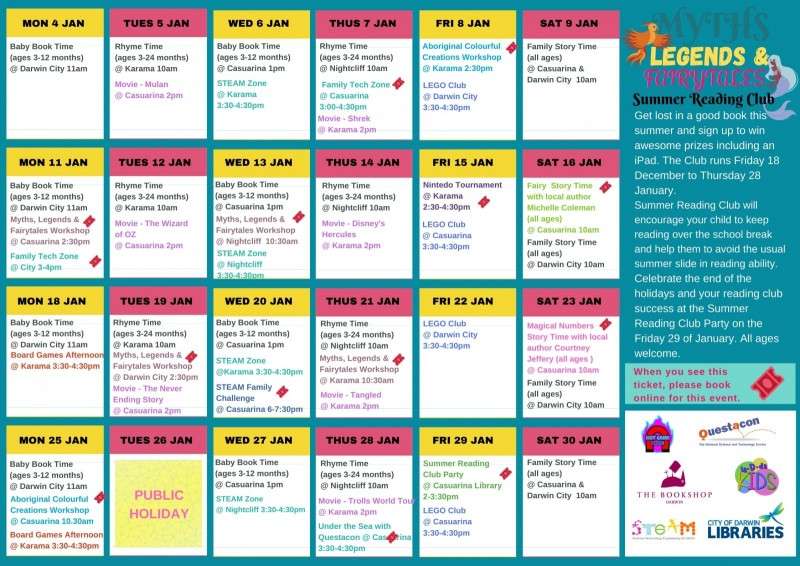 /Media Release. View in full
here
.