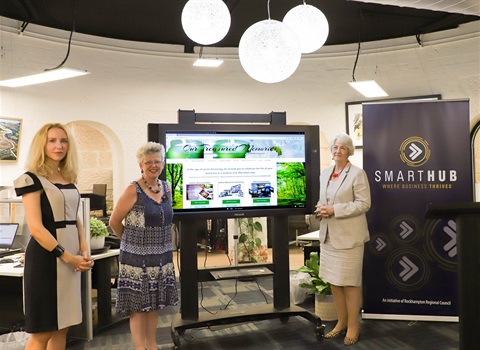 In a boost for local entrepreneurs, Rockhampton Regional Council's SmartHub has facilitated the launch of yet another local business today.
Our Treasured Memories is an online business enabling family and friends to honour and celebrate the life of a lost loved one in a truly unique way, using modern interactive technology.
It is designed to allow family and friends to pay their respects from anywhere in the world where an internet connection exists.
Our Treasured Memories CEO, Donna White, said current social distancing restrictions have meant that it's been difficult to console ailing loved ones during their final days or receive face-to-face support.
"Our Treasured Memories is a web-based platform that offers free advice on writing eulogies, mechanisms to cope with grief and step by step guidance to help you prepare, as best you can, to farewell a loved one," Ms White said.
"The website also offers professional and empathetic assistance with virtual memorial services, online memorial walls and developing everlasting video presentations."
Rockhampton Region Mayor Margaret Strelow commended the idea that responds to the current challenges of saying goodbye to a loved one as a result of the pandemic.
"I commend Donna for identifying a need for this kind of support during these times where we are not able to come together to like we used to," Mayor Strelow said.
"Donna has sympathetically tailored a business to lift a load off your shoulders through every aspect of planning a farewell.
"This is an extremely useful service that understands what people need, and helps to bring real comfort to people during one of the most difficult times of their life.
"It's very encouraging to see the SmartHub continuing to support and help create the businesses of the future right here in the Rockhampton Region."
/Public Release. View in full
here
.