Dubbo Regional Council (DRC) wishes to advise Wellington residents in the Montefiores area, that contractors have now moved to site and established work zones ahead of the installation of the 5.5km pipeline that will connect a new production bore at Lay Street and Bicentennial Park to the Wellington Water Treatment Plant on the Falls Road. The Wellington Groundwater Pipeline Project will travel down Lay Street, Nicholi Street, Herbert Street, Montefiores Street, crossing underneath the Mitchell Highway, and then proceed down Macquarie Street, continuing through farm land before being tunnelled under the Macquarie River to arrive at the water treatment plant.
The new bore pipeline project will enable Wellington's water treatment plant to either 'blend' bore water with river water, or to operate entirely with bore water when we are in extreme drought.
Eire Constructions were successful in obtaining the contract via a competitive tender process. As part of their collaboration with Council, Eire Constructions have delivered courtesy notices to homes along the impacted streets. Variable Message Boards have also been put in place to notify motorists of the changed traffic conditions as they occur.
For more information about the project visit Council's previous Media Release; Water Security Project for Wellington's Future Needs
For more information please contact DRC's Customer Experience Team on 6801 4000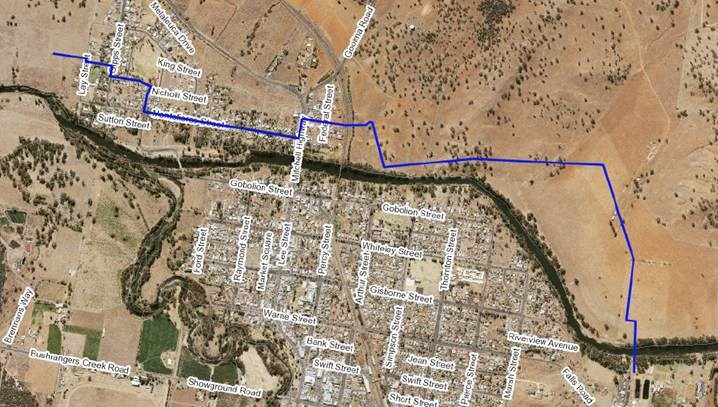 /Public Release. View in full
here
.