Police have impounded two cars and reported two irresponsible drivers following a street race at O'Halloran Hill overnight.
Just after midnight on Sunday the 19 January, police from the Southern Road Policing Section were conducting speed detection duties on the Southern Expressway when a white Mitsubishi Lancer sedan was detected travelling at 136km/h in a 100km/h zone. The vehicle appeared to be in company with a Subaru Impreza sedan as it passed the police location. Police will be further alleged both vehicles were seen to accelerate and make several erratic and dangerous lane changes whilst following each other in what appeared to be a street race. Police maintained observations on the vehicles before both slowed down and pulled over.
The driver of the Subaru, a 39-year-old man from Nangkita and the driver of the Mitsubishi, a 24-year-old man from Christie Downs, were both been reported for aggravated street racing, driving in a manner dangerous and speed dangerous. They will be summonsed to appear in the Christies Beach Magistrates at a later date and police may make application to the Courts for forfeiture of both vehicles.
The Mitsubishi was defected due to major modifications and breaches of the Australian Vehicle Standards, whilst the Subaru was defected due to significant collision damage from another incident prior to this morning. Both vehicles were also impounded for 28 days.
Of concern to police was both vehicles had adult passengers while a 6-year-old child was also located in one of the cars. The actions of these drivers are highly irresponsible. By driving at such high speeds and making erratic lane changes amongst other traffic on a major arterial road dramatically increases the risk of injury or death to the drivers, their passengers and other road users. Road Policing Section members will continue to conduct covert and high visibility patrols across the state to deter and detect dangerous driving behaviour.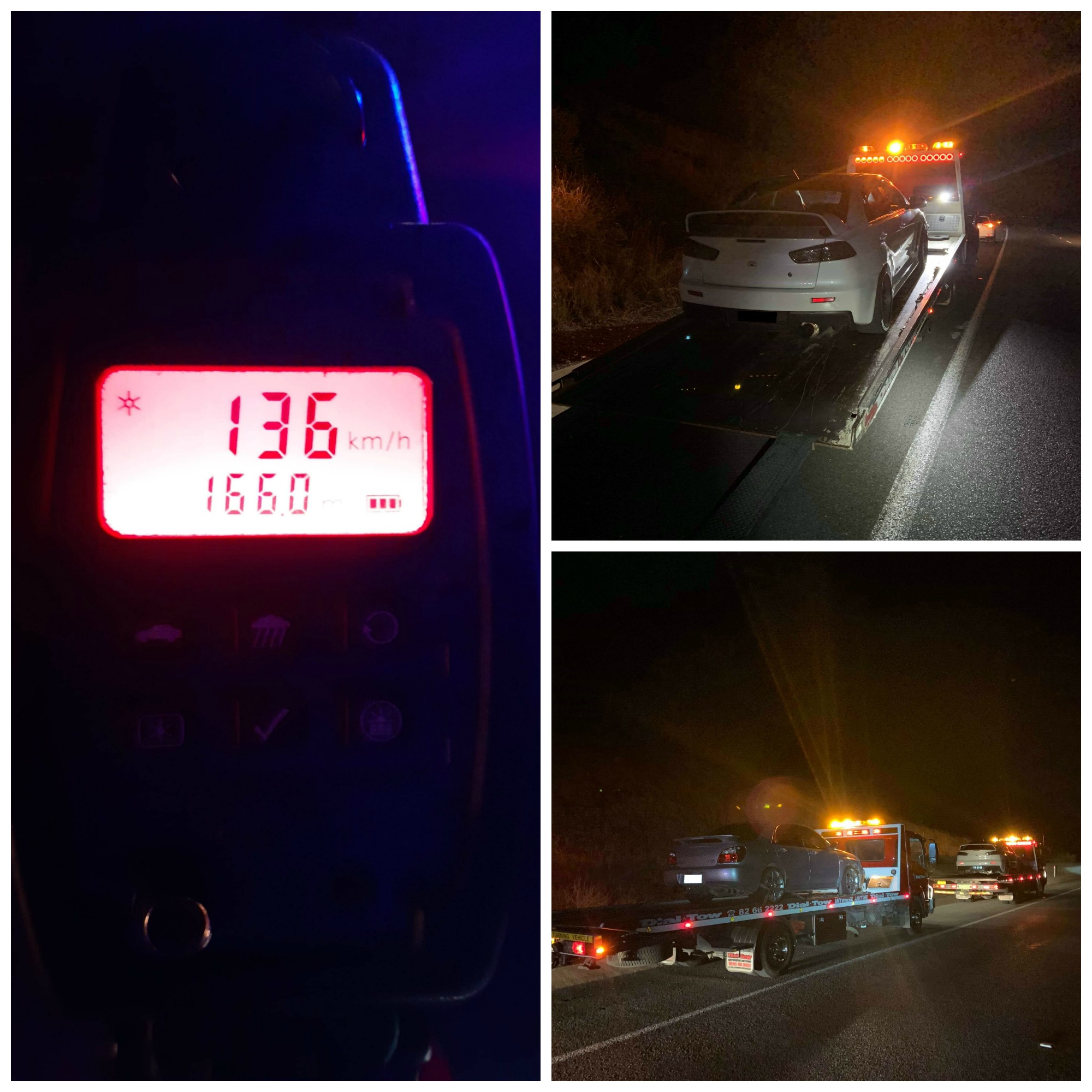 /Public Release. View in full
here
.