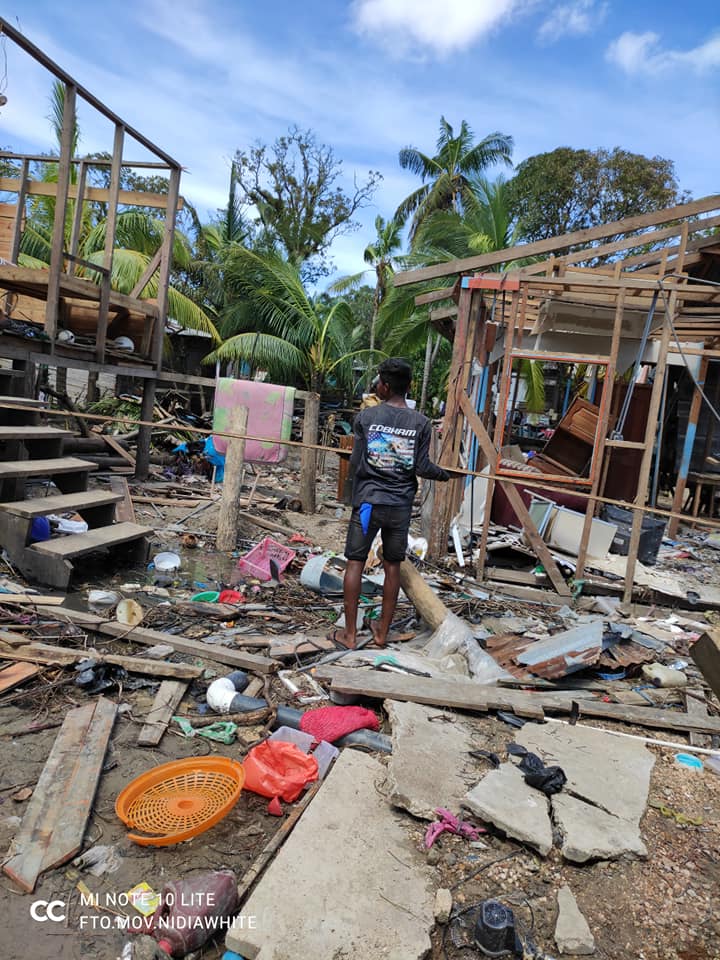 More than 2 million people in Central America are preparing for the worst after Hurricane Iota strengthened into a category 5.
A maximum alert has been issued in Honduras, Nicaragua, Guatemala, and El Salvador as the strongest storm of the 2020 hurricane season in the Caribbean basin threatens millions with heavy rains, surge floods, landslides and extreme waves in coastal areas.
Humanitarian organization World Vision says the emergency threatens communities already grappling with COVID-19 and the massive destruction of homes, infrastructure, crops and livelihoods inflicted by Hurricane ETA ten days ago.
"Central American countries are still gripped by the COVID-19 emergency; this is why World Vision is sharing messages through social media and broadcast media to reinforce biosecurity measures. It is estimated that 2,029,969 people are in the path of Hurricane IOTA. World Vision is preparing to assist 124,229 families with humanitarian aid, which includes biosecurity kits for children and their families," said Jose Nelson Chavez, Regional Specialist in Emergencies for World Vision in Latin America.
"In less than two weeks, Nicaragua is bracing for the impact of a second hurricane. IOTA will likely hit our country within hours. We have nine area programs at high risk and 12 at medium risk, which means that 89,937 people could be directly affected. Of those, 35,929 are World Vision sponsored children."
More than 50,000 people have been evacuated into 325 temporary shelters in Waspan, Puerto Cabezas and Prinzapolka, on Nicaragua's Caribbean coast. World Vision Nicaragua is coordinating with partners in those areas and with agencies.
Chadia Campbell, from the Association of Women, at Bilwi, Nicaragua, said: "We can already feel very strong wind gusts and heavy rains caused by IOTA. Many families started protecting their homes and hunkering down in shelters. Those who lost their homes to hurricane ETA were taken to shelters. I am in my house with my children."
Honduras at the limit "Honduras is facing an unprecedented devastation, especially in the north of the country," said Jorge Galeano, National Director of World Vision Honduras.
"There are more than 3 million people affected, most of them lost everything. We are preparing for the worst, with the arrival of hurricane IOTA, a powerful category 5, in the next hours. World Vision Honduras is coordinating with national and international entities to bring support and assistance to those already affected by hurricane ETA. Our population will not endure, physically, nor emotionally, more destruction."
World Vision is providing guidance to prevent infections and humanitarian aid for those in distress, as well as psychosocial assistance to families who are coping with the loss of their homes and livelihoods due to hurricane Eta, and are now fearing the effects of yet another catastrophic event.
Our call
"World Vision is calling on governments, donors, businesses and international aid agencies to provide financial aid to respond to this emergency. Children are at risk of hunger while families face food insecurity, massive unemployment and the loss of livelihoods. These extreme conditions increase the risk of abuse and exploitation against children," said Joao Diniz, Regional Leader for World Vision in Latin America and the Caribbean.
"We are prepared to respond to this new event. Rapid Response Teams are active also in Guatemala and are ready to provide food, clean water, mattresses and blankets to affected families. We are active in the Humanitarian Country Team to have first-hand information and to be ready when our help is required," said Yvan Castro, Deputy Director of World Vision in Guatemala.
/Public Release. View in full
here
.