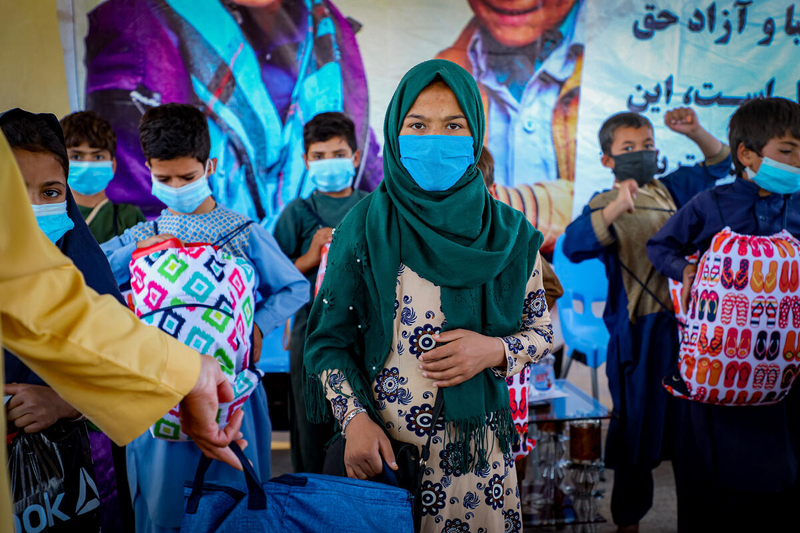 Half of all families in Afghanistan have been forced to send their children to work, as COVID-19 ravages their livelihoods, according to aid agency World Vision.
Research by the humanitarian organisation also showed 48 per cent of Afghan families surveyed had lost their source of income during the pandemic, with more than 50 per cent being unable to access food. The aftershocks of the COVID-19 pandemic have not only led to increased rates of child labour, but also fuelled a dangerous spike in child marriage. Recent studies show that one in three teenage girls is being forced into child marriage in Afghanistan1.
"These figures are incredibly alarming and prove that COVID-19 has been a 'tipping factor' that has pushed vulnerable families into life-threatening situations and desperate measures. We urgently call on world leaders to prioritise the protection of the most vulnerable in Afghanistan, particularly children." she said.
The NGO is calling on world leaders meeting at the Afghanistan 2020 Conference this week, to agree on common objectives to protect Afghan children and return them to education.
"Afghan people already face a complex crisis, which has been beset by conflict, weakened protection systems and displacement for decades, but coronavirus has brought further challenges which are leading to increased child labour and child marriage. From consulting children and parents, we found that half of the families surveyed are being forced to send their children to work or beg in order to survive." said Asuntha Charles, World Vision Afghanistan's country director.
World Vision is committed to working with leaders and with the community in Afghanistan to protect vulnerable children and restore their basic rights. The NGO has published a Nexus report which details its plans to collaborate with the Afghan people to address their challenges and urges other change makers to partner in these efforts.
"The upcoming conference should put the future of Afghan children first. Global leaders must note that children represent the future for peace, recovery and prosperity for Afghanistan. A failure to invest adequately in the protection and rights of all children in Afghanistan, including quality and relevant education, will undermine any effort for sustained change," Ms Charles adds.
/Public Release. View in full
here
.