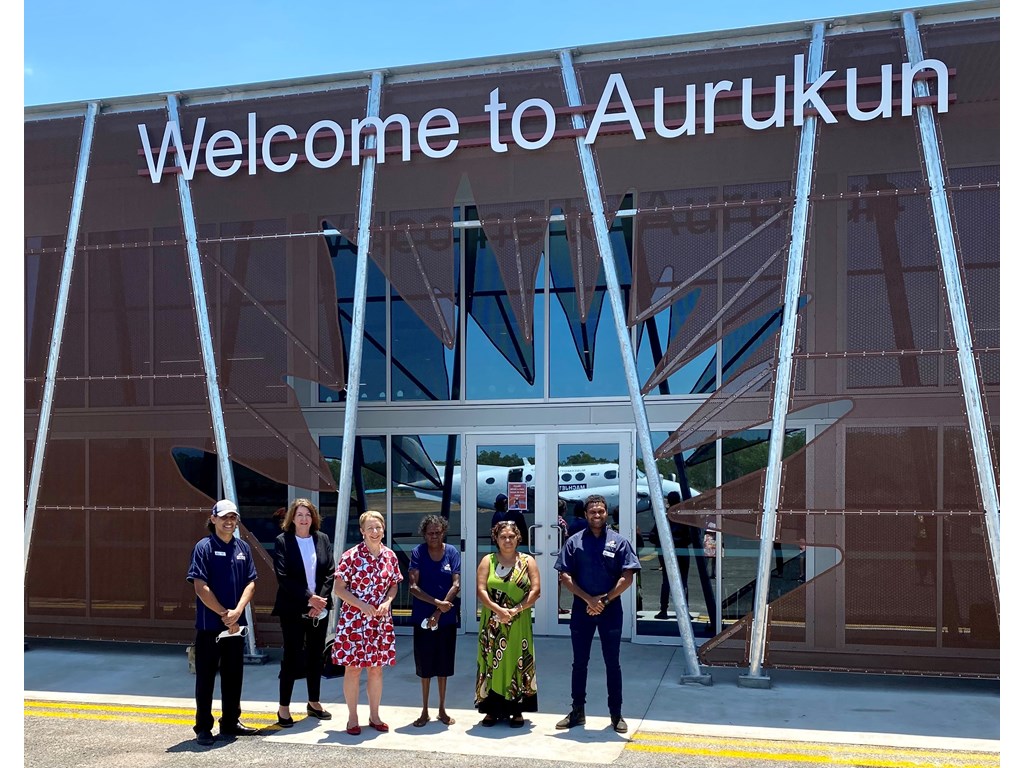 Residents in Cairns and across Far North Queensland are being urged to get vaccinated against COVID-19, following the release of Queensland's COVID Vaccine Plan to unite families and protect Queenslanders.
Visiting a pharmacy in Cairns and officially opening upgrades to Aurukun Airport, Minister for Employment and Small Business and Minister for Training and Skills Development said there was no time to waste.
"The message is simple: the more of us who are vaccinated, the sooner we can be safely reunited with friends and family interstate and overseas," Minister Farmer said.
"Parts of FNQ are doing really well, but nowhere has reached 80% double vaccinated which is when we will see significant changes, allowing fully vaccinated people to come to Queensland without quarantining.
"I know this will make a huge difference to the FNQ tourism industry that has been hard hit by the border closures we've needed to keep Queenslanders safe.
"But to do this, we need everyone to roll up their sleeves and get vaccinated.
"Our measured and cautious plan also shows that greater restrictions may apply to the unvaccinated for example, venues and restaurants may be able to operate at greater densities if all patrons are fully vaccinated.
"Currently in the Cairns LGA 72.3% of residents have received a first dose, and 60.1% are fully vaccinated."
Minister Farmer said that the upgrades to Aurukun Airport could be enjoyed by even more people once the vaccination rate increases.
"The Palaszczuk Government has invested nearly $3 million to upgrade Aurukun Airport through our fantastic Works for Queensland Program," Minister Farmer said.
"Supporting growth, providing greater access to services and creating opportunities is crucial to strengthening our remote Indigenous communities and to the economic recovery of Queensland.
"Aurukun is a small but busy community and it's important that those accessing the airport to visit, provide vital services to the community or travel to medical appointments can do so comfortably and safely.
"However, current vaccination rates in Aurukun are around 50% first dose and a third are fully vaccinated.
"For people to be able to visit safely we need to see that rate get much higher very quickly.
"We have immunisation teams from the Torres and Cape Hospital and Health Service visiting communities in remote FNQ to make sure everyone has access to a vaccine."
W4Q supports regional councils to undertake job-creating maintenance and infrastructure projects. $200 million was allocated to 65 councils outside of South-East Queensland in 2019–21.
Expressions of interest are now invited to operate an airport kiosk providing further local job opportunities.
While in Aurukun, Minister Farmer (who is the Ministerial Champion for the area) will also meet with Elders, Council and stakeholders, and visit other infrastructure projects and services, including the police station, local school and childcare centre.
/Public Release. View in full
here
.