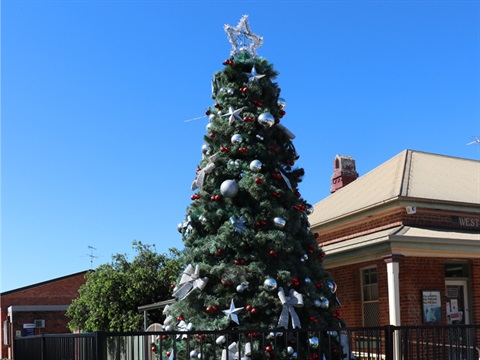 If you drive around town, you'll start to see it's beginning to look a lot like Christmas. Some generous Christmas Elves, aka the Macleay Valley Business Chamber, have embraced the Christmas spirit by putting up Christmas trees not only on Smith Street but in Elbow Street too.
Now, it's your turn to spread the Christmas cheer! Kempsey Shire Council in partnership with St Vincent de Paul Society and the Macleay Argus are relaunching the fun and festive Light Up Your Street competition to bring joy and brighten up the streets of the shire after a rough couple of years.
There will also be an interactive map of the shire featuring which streets have glowing displays for residents to view. The best lit house, street and business will be gifted great locally sourced prizes.
What are you waiting for?
Put up your Chrissy lights, take some photos of them in action and enter the competition.
Light Up Your Street – Application Form
Catch the Black Summer and Beyond Documentary for FREE!
I mentioned a couple of weeks ago that Council would be putting on free screenings on the Black Summer and Beyond documentary at Majestic Cinemas Kempsey soon. We've locked in some dates and times.
Thursday 9 December – 9.30am & 3.45pm
Monday 20 December – 9.00am
Wednesday 22 December – 8.45pm
Monday 3 January – 9.00am
Wednesday 5 January – 9.00am
Monday 10 January – 9.00am
Wednesday 12 January – 9.00am
Monday 25 January – 9.00am & 9.30pm
Due to it being blockbuster season in the film industry at the moment, the timings may not suit all. The good news is that we will be running more free screenings in the future out of blockbuster season which will offer a range of earlier screening times.
/Public Release. View in full
here
.