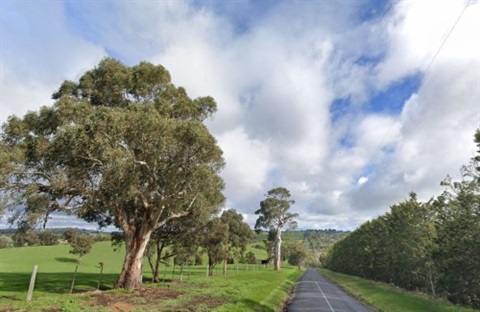 Nillumbik will be only the second council in Victoria with the powers to regulate clean fill dumping on Green Wedge land, after having succeeded to have its proposed planning scheme amendment to manage this issue approved by Victoria's Minister for Planning.
Council was notified this week that the Minister had approved Amendment C131nill with no changes.
The approval means that earthworks which involve the receipt, importation, stockpiling or placement of more than 100 cubic metres of fill on land zoned Green Wedge or Rural Conservation will require a planning permit.
The decision will address a significant gap which saw no single provision in Victorian Planning Schemes to regulate the deposit of clean fill on land, particularly in the peri-urban areas of Melbourne.
Large-scale dumping of clean fill had been an ongoing issue in Nillumbik Shire, as seen more recently in Chapel Lane, Doreen.
Nillumbik Mayor Frances Eyre welcomed the approval, saying it was a great result for the community.
"This amendment is a win for our community and is the result of extensive work by Council – including through strong advocacy – in close consultation with our community," she said.
"This issue had been a source of ongoing concern and frustration for Council and our community – as indeed it has been in other peri-urban councils – and we're very pleased therefore that this collective effort has resulted in this great outcome."
Deputy Mayor and Sugarloaf Ward Councillor Ben Ramcharan said this amendment was critical to ensure protection of the Green Wedge.
"Council listened to the community's concerns and took a stand to protect what our community values most. The amendment will give Council greater powers to regulate large-scale soil dumping in our beloved the Green Wedge," he said.
Bunjil Ward Councillor Karen Egan said the decision brought greater certainty and control to an issue that stretched back more than a decade.
"This outcome addresses a serious and ongoing issue and will provide our community with certainty that Council now has greater authority to regulate this type of activity, which could be so highly disruptive at times," she said.
"Landowners can also rest assured that this amendment will not interfere with normal farming practices that generally involve less than 100 cubic metres of fill."
This amendment makes Nillumbik one of only two municipalities in Victoria to have this control embedded in its planning scheme, the other being Hume City Council.
/Public Release. View in full
here
.