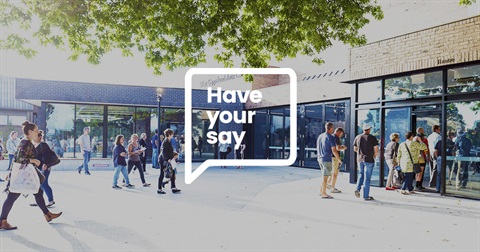 Community input is being sought to help shape preliminary plans for a major development to create an integrated, dynamic and vibrant civic and community precinct in the heart of Warragul.
Known as the Baw Baw Civic Precinct, the project aspires to build on existing spaces and infrastructure in the areas surrounding the West Gippsland Arts Centre (WGAC) and Civic Park by integrating new civic and community spaces, improving open spaces and maximising opportunities for community connectedness.
Council has commenced the master planning process for the future precinct and would like to better understand how the community currently uses the area, what they enjoy using and what they would like to see included in future plans.
Currently, some of the buildings in the precinct are in poor condition with no plan to improve or better utilise these spaces. Council wants to build on the success of the WGAC redevelopment and ensure this strategic location in the heart of Warragul does not go underutilised but is brought to its full potential. Activation of the precinct to its full potential is key to the success of facilities to be provided.
The proposed scope for the precinct may include, but is not limited to:
Library space;
Arts gallery and additional theatre space;
Public toilets and amenity;
Multi-purpose and community meeting space/s;
Council customer and visitor service and front of house;
Council chambers, committee rooms and public gallery;
Council staff office accommodation space;
Improvements to the surrounding area and integration between the proposed precinct and existing Civic Park;
Entry plaza to the precinct and Civic Park (including the area of the demolished house); and
Additional car parking including options for increased walking and bicycle use.
Throughout the master planning process, consideration will be given to key themes identified through community consultation for the Community Hubs Strategy; including the desire for youth oriented spaces, child-friendly and accessible programs, social connectedness, formal and informal meeting spaces, and a multi-purpose space where community and user groups can co-exist.
Development of a sound masterplan for this project will ensure a clear road map to guide planning, design and delivery of the staged development over the next 10 years and to budget for future detail design within Council's Long-Term Infrastructure Plan.
Have your say
A short 8-question survey is now available to better gauge current community sentiments and future aspirations for the area.
This initial consultation opportunity is open for four weeks from Monday 13 July – Sunday 9 August.
Full details are available at www.bawbawshire.vic.gov.au/HaveYourSay.
As stated by Mayor and Central Ward Cr Danny Goss
"Through this master planning process, we have an opportunity to make the very most of this important area to better cater for our needs now and for our future generations. We're seeking community input in the early stages of planning so we can develop a sound masterplan with community needs and wants at the forefront."
As stated by Central Ward Cr Mikaela Power
"This area really is the heart of Warragul. It's well loved and utilised, accessible to the CBD and surrounded by some of the most beautiful facilities and park space in our Shire. It's our long-term vision to develop a precinct that better integrates important services and provides spaces for the community to get together, collaborate and enjoy things like a library and outdoor markets."
As stated by Central Ward Cr Joe Gauci
"Since the redevelopment of the WGAC and Civic Park playground there has been a huge increase in community visitation and usage of the site. We want to build on this momentum and ensure the space is brought to its full potential. We'd love to hear from the community and encourage you to have your say."
Image: Master planning is now underway for a future integrated and dynamic civic precinct in the heart of Warragul. Early community input is being sought.
/Public Release. View in full
here
.