Australia's best aerials and moguls skiers have begun soaring through the Brisbane sky, testing the new Olympic Winter Training Centre at the Sleeman Centre.
The Australian Government, supported by the AIS and Sport Australia, has strongly invested in the water ramp facility that is the first year-round outdoor aerial training venue in the world.
The collaborative project involves a partnership with the Olympic Winter Institute of Australia, Australian Olympic Committee and Queensland Government.
AIS CEO Peter Conde said the new facility was a game-changer for Australian winter sport, not only current Olympic athletes but for emerging athletes in the performance pathway.
"Australia has produced multiple Olympic gold medallists and world champions despite our training disadvantages, now this facility will open these sports up to provide more young athletes the opportunity to develop Australia's future generations of champions,"

Peter Conde
"Our current Australian athletes will be able to train on the completed facility before the 2022 Winter Olympics, but the impact of this facility will be a game-changer for years to come."
The new base for our elite athletes will boost Australia's talent and training pathways to identify and develop the next Lydia Lassila or Alisa Camplin, who developed from junior gymnasts to Winter Olympic champions.
Australia's rich legacy in aerials and moguls has netted eight of Australia's 15 Winter Olympic medals including three gold medals.
Minister for Youth and Sport Richard Colbeck said the Australian Government was proud to contribute funding to build this world class training base, ensuring ongoing support for our current elite athletes and future Winter Olympic champions.
"Through the AIS and Sport Australia, the Government has invested time, energy and funding into this facility because it will have a lasting impact and be a launching pad for generations of athletes and Winter Olympians to come.
"It's great to see that a key feature of the facility is the different-sized ramps, allowing athletes to progress right from emerging talent through to those preparing to jump for Olympic gold.
"Our Winter athletes have traditionally been at a disadvantage compared to international rivals, having to travel, train, and compete overseas virtually the entire year. We now have a world-class training environment in our own backyard, which our inspiring athletes needed and deserved."
Previously, Australian athletes have had to hone their skills overseas, with a water ramp facility in Utah logging more than 3600 days of training by Australian athletes from 2013-2017.
OWIA CEO and Chef de Mission of the Australian team for Beijing 2022 Geoff Lipshut welcomed the opportunities to give current athletes a performance edge and help identify and develop the next generation of Winter Olympians.
"This is a huge step forward for both athletes at the next Olympic Games in 2022 and importantly for our athletes of tomorrow," Mr Lipshut said.
"Through our partnership with Gymnastics Australia, this facility creates huge potential for gymnasts to successfully transfer their skills into aerial skiing.
"Our transition programs have already produced great Olympic champions in Alisa Camplin and Lydia Lassila, world champions in Kirstie Marshall and Jacqui Cooper and the current world number one, Laura Peel.
"This facility will provide a great opportunity for many more young Australians from around the country to get involved in winter sport."
The 'Flying Kangaroos' aerial ski team members Danielle Scott, Abbey Willcox, Gabi Ash and Airleigh Frigo are the first to trial the facility, beginning this week with single and basic double somersaults before progressing to larger jumps and more complex skills throughout the testing phase.
Competing at the highest level of winter sport seemed a world away from World Cup gold medallist Danielle Scott, growing up as a surfer and gymnast on Sydney's northern beaches.
"I'm excited to see the local talent that can develop on this new facility, with young Australians able to see aerials in the flesh and know there's a pathway for them to chase their own Olympic dream.
"This centre is an incredible opportunity for winter athletes to have a home training base and not be at the mercy of other countries – it will really give us an edge."
AOC CEO Matt Carroll said he was thrilled to see the project completed and athletes testing the centre.
"It's fantastic to see this world class facility come to life and have Olympians showcasing their skills in Brisbane," Mr Carroll said.
"This means Australia's best talent can be identified, developed and reach their peak performance right here at home, while being close to family and their community.
The moguls team, including PyeongChang 2018 silver medallist Matt Graham, current world number two Jakara Anthony and 2017 World Champion Britt Cox will begin their training at the centre late next week.
The official opening of the facility is expected to occur in 2021.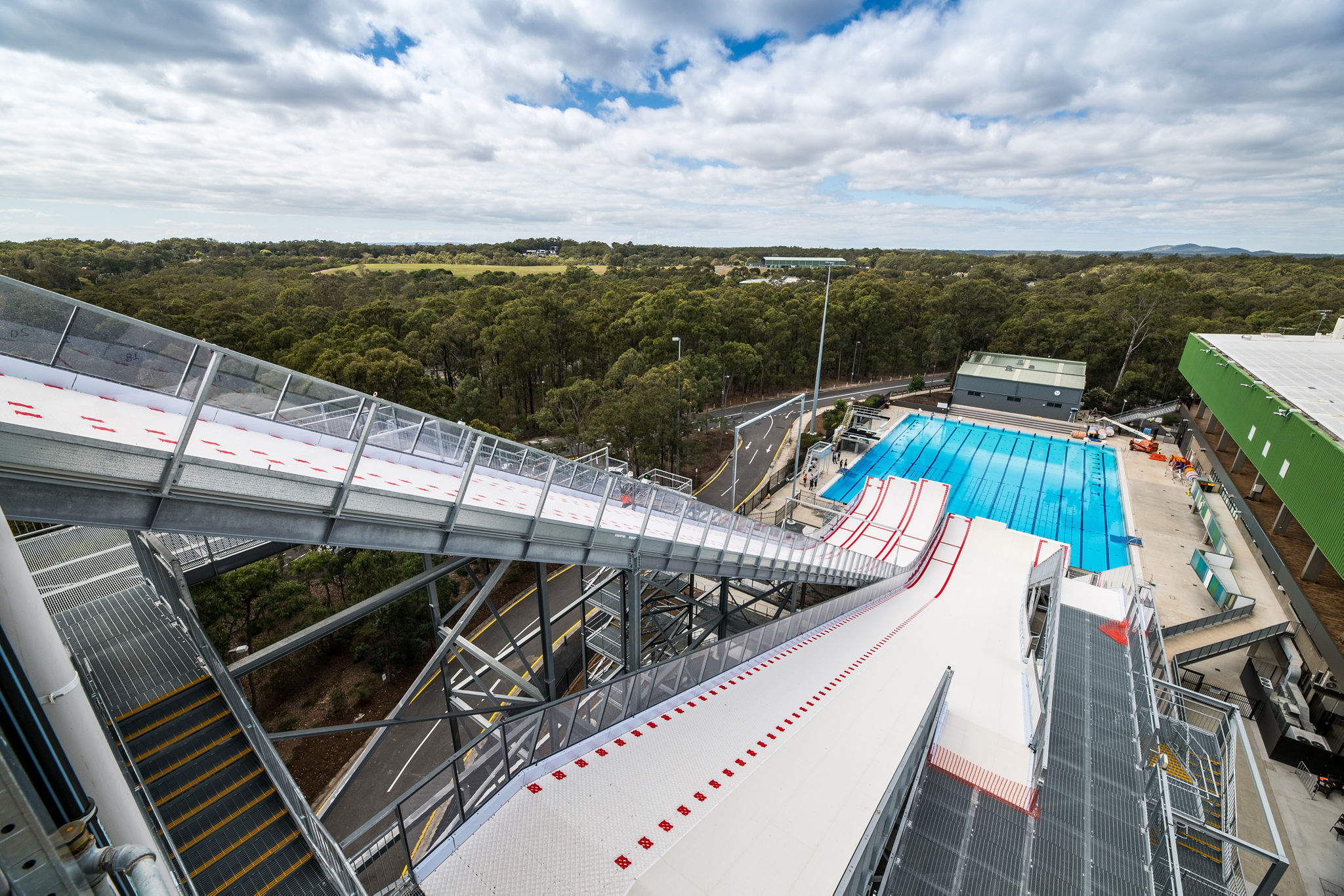 /Sport Australia Public Release. View in full
here
.