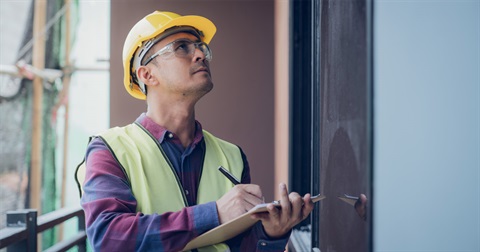 An online reporting form for possible planning compliance issues is now available on the Council website.
The form is designed to collect key information required for Council's Planning Enforcement Officers to begin an investigation into activities that could be in breach of our Planning Laws.
Each request received will be assessed by Officers to determine if the issue requires further investigation.
If further investigation is required, Officers will then undertake inquiries and may notify the relevant landowners/occupiers of the investigation and may seek information from them and arrange an inspection.
Depending on the outcome of this investigation there are various options available, including:
Taking no further action if there is no/insufficient evidence of a breach
Negotiating voluntary compliance
Referral to other Council Department for actioning (e.g. Planning, Compliance, Building Services, Public Health)
Issuing an official warning
Issuing a Penalty Infringement Notice (a fine)
Seeking an Enforcement Order from VCAT
Seeking to cancel or amend a planning permit in VCAT
Prosecuting for the breach in Court.
The investigating Officer will determine the appropriate course of action based on a consideration of all the facts of the case.
Our Planning Laws are designed to regulate the use and development of land, protect and enhance natural and built environments, and support community safety and amenity.
These laws include the Planning and Environment Act 1987 (Vic), the Baw Baw Planning Scheme, planning permits issued under the Planning Scheme and Section 173 Agreements entered into between Council and landowners.
Council regularly investigates potential breaches of planning laws, with examples including:
Building works occurring without a required planning permit
Non-compliance with planning permit conditions or endorsed plans
An illegal use of land in breach of the planning scheme
A change of use of land without the required planning approval
Actual or threatened unlawful removal, destruction or lopping of native vegetation.
Residents who aren't sure whether their proposed use or development of land or any works involving vegetation require a planning permit are encouraged to contact Council's Statutory Planning team for advice and assistance.
To access the form and get more information about the planning enforcement process, please visit: https://www.bawbawshire.vic.gov.au/Plan-and-Build/Planning-Investigations-and-Enforcement
As stated by Mayor Cr Danny Goss
"The online reporting form offers our community a simple way to let Council know if they are aware of any possible breaches of planning laws. Any information provided will help Council's Planning Enforcement team to carry out a full investigation if required."
/Public Release. View in full
here
.