Victorians are still feeling the impact of a severe weather event that lashed parts of the state on 28-29 October.
Power is yet to be restored in some suburbs, trees have been splintered or uprooted and major flooding is yet to recede at several locations across the Parks Victoria estate.
With gusts averaging between 100 and 140 kilometres per hour, the damage is widespread.
While some select parks and walking tracks have reopened, those hit hardest by the storm remain closed for public safety.
Latest closures
When severe storms occur, rainfall soaks deep into the ground, softening the soil and reducing the grip of tree roots.
This storm event caused large trees to fall on walking tracks, fences, bridges and access roads at parks in metropolitan Melbourne and regional Victoria. Where trees are grouped, some have become uprooted but remain hanging against other trees and could fall without warning – even in light winds.
With more wet weather on the way, the soil will continue to move and disrupt the structural integrity of many trees.
It is extremely important for visitors to stay out of closed parks as rangers continue to conduct safety assessments and begin the process of identifying and removing hazardous trees. Remember to observe signage and stay out of fenced or taped off areas.
Closures in western Victoria include:
Colac Otway Park Area

– Aire River East Campground

– Aire River West Campground

– Johanna campground (sites 6 and 7 only)

– Hopetoun Falls visitor area

– Great Ocean Walk (excluding Princetown to Twelve Apostles section)

– Elliot Ridge Campground

– Cape Otway Campground

– Ryans Den Campground

– Devils Kitchen Campground
Surf Coast Park Area

– Erskine Falls Walking Track (south of the falls)

– Cora Lynn Walking Track

– Cumberland River Walking Track
Closures in Melbourne include:
Arthurs Seat State Park, including Seawinds
Langwarrin Flora and Fauna Reserve
Tessellated Pavement Walk at Organ Pipes National Park
Mornington Peninsula National Park, Point Nepean National Park and Coolart Historic Area are open with some restrictions to specific sites and walking tracks due to elevated tree risk.
Ongoing closures
The October storms also hit the Macedon and Dandenong Ranges. These sites were already in the process of recovery, following a severe weather event that occurred on the evening of June 9.
Closures at the Macedon Ranges include:
Macedon Regional Park

– Walking track between Bawden Road and the Memorial Cross Reserve

– Hoods Track

– Francis Track

– Link 1 Track

– Link 2 Track

Coliban River Scenic Reserve (Trentham Falls)

– Whole site closure including the toilet block and entrance to Trentham Falls

Hepburn Regional Park

– Goldfields Track (from Telegraph Road to the Midland Highway)

– Vehicle tracks south of the Midland Highway (except Old Tom Track)
Not all progress has been disrupted, however, with recently opened sites at the Macedon Ranges already assessed and cleared of minimal damage.
Watch rangers Angelo Keratianos and Lily Brown take you through the recently opened visitor sites at Macedon Regional Park, which include Cameron Drive, Camels Hump, Days Picnic Ground, Sanatorium Lake Picnic Ground, Harbison Picnic Ground, Cameron Picnic Ground, McGregor Picnic Ground and all walking tracks at Old Scout Camp Area:
In Hepburn Regional Park, all areas north of the Midlands Highway are now open, and all sites at Lerderderg State Park – including Shaws Lake, O'Briens Crossing and Mackenzies Flat Picnic Area – are also open to the public.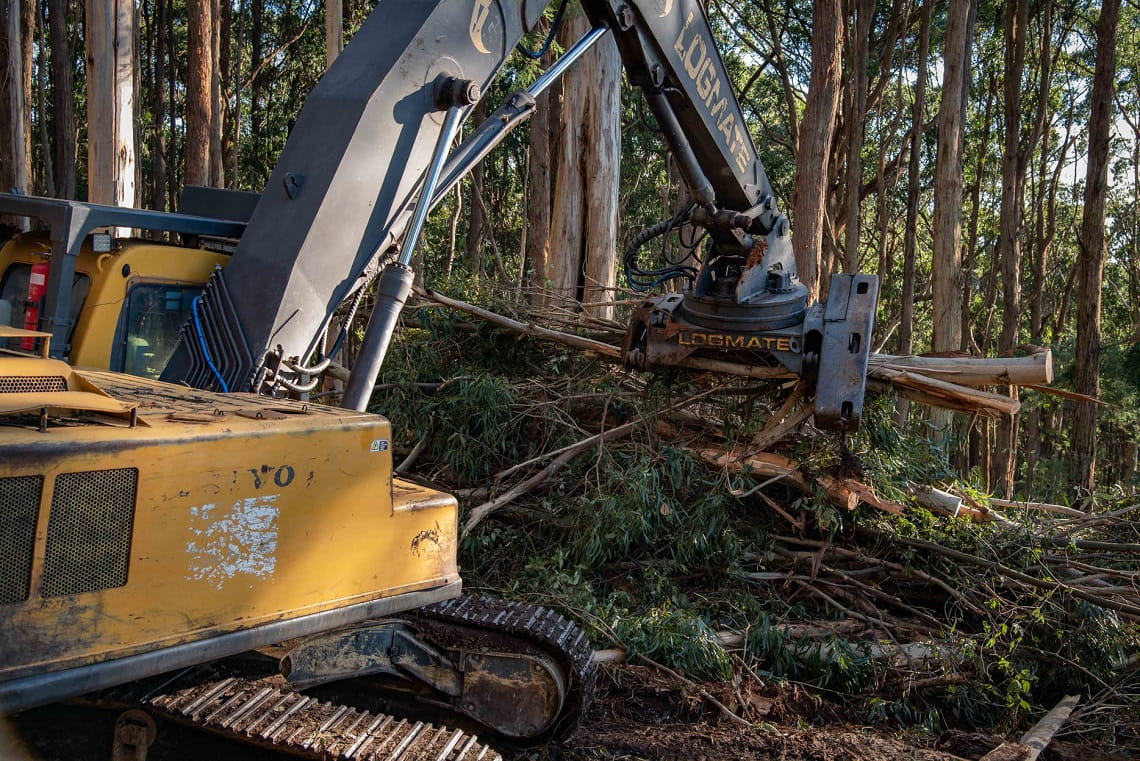 Dandenong Ranges National Park – credit Jacque Quaine
Short-term closures are expected at Bunyip State Park, with Ash Landing, Gentle Annie and Western Tracks to remain closed until they are assessed as safe to reopen.
Existing closures within the Dandenong Ranges National Park remain, including the popular Kokoda Memorial Track (1000 Steps) and William Ricketts Sanctuary. Given the severity of both storms, these closures will continue into 2022, as repair work at this beautiful location remains extensive and complex.
Asset closures in northern Victoria include:
The toilet block and sections of the Casuarina Camping Area at Wyperfeld National Park
Mariners Landing Homestead
Mountain Creek Track Bridge at Kinglake National Park
All visitor sites at Kinglake National Park that were affected by the June 9 storm event are now open.
Closures in eastern Victoria remain, including:
Brewster and Braniffs Road entries, Grand Strzelecki Track and sections of Billy Creek Track at Morwell National Park
Sale Common Nature Conservation Reserve
Sections of the Walhalla Historia Area may be impacted by external storm recovery works
Check the Alpine National Park webpage before you travel, for change of conditions related to seasonal road closures – some of which may extend into December
If your favourite park is closed, visit Places to See for alternative places to visit. For the latest information on which parks remain closed, visit the Safety in Nature page, or for detailed information and maps on track closures, look at the change of conditions section on individual park pages.
/Public Release. View in full
here
.