Tokyo Tech High School of Science and Technology will relocate from Tamachi Campus to Ookayama Campus in April 2026. A new building will be constructed for the high school, ushering in the next era of science and technology education and enhanced collaboration among the broader Tokyo Tech community.
The relocation of the high school will allow Tokyo Tech to further deepen its high school-university connections and collaborations. It will also significantly enhance opportunities for students of the affiliated high school to interact with Tokyo Tech faculty and students, and to access university-level laboratories and research facilities. Additionally, increased opportunities for young students to engage in exchanges with international students and researchers are expected to contribute to the development of future science and technology leaders with a global mindset.
Main points of relocation
Tokyo Tech High School of Science and Technology will move from Tamachi Campus in Shibaura, Minato City to Ookayama Campus in Ookayama, Meguro City.
A new building will be constructed to facilitate science and technology education in the new era, allowing Tokyo Tech to strengthen further its high school-university collaboration.
The Institute will also boost collaborations with Meguro City and other local governments, while maintaining existing connections with Minato City.
Background behind relocation
Tokyo Tech was selected as a designated national university corporation (DNU) in March 2018 by the Ministry of Education, Culture, Sports, Science and Technology. In addition to playing active roles as a promoters of national university reform, DNUs are expected to develop into institutions that lead not only on the national level but also in an internationally competitive environment.
As part of these efforts, Tokyo Tech is moving forward with the Tamachi Campus Redevelopment Project in collaboration with the private sector. The project will utilize various urban development programs to make effective use of the Tamachi Campus site, which is currently underutilized, and to strengthen urban infrastructure. Specifically, the project aims to forge deeper industry-academia-government collaborations and create new industries, and to contribute to the development of a more attractive community around Tamachi Station in central Tokyo. Preparations for the relocation of the affiliated high school to Ookayama Campus, which is a prerequisite for the project, are already underway. The opening of the new school building on Ookayama Campus is planned for April 2026.
Summary of affiliated high school
| | |
| --- | --- |
| | Tokyo Tech High School of Science and Technology |
| | |
| | 3-3-6 Shibaura, Minato-ku, Tokyo (on Tokyo Tech's Tamachi Campus) |
| | |
| | |
| Number of faculty and staff: | Approx. 65 full-time employees |
New building on Ookayama Campus
| | |
| --- | --- |
| | Approx. 15,000 square meters |
| | 2-12-1 Ookayama, Meguro-ku, Tokyo (on Tokyo Tech's Ookayama Campus) |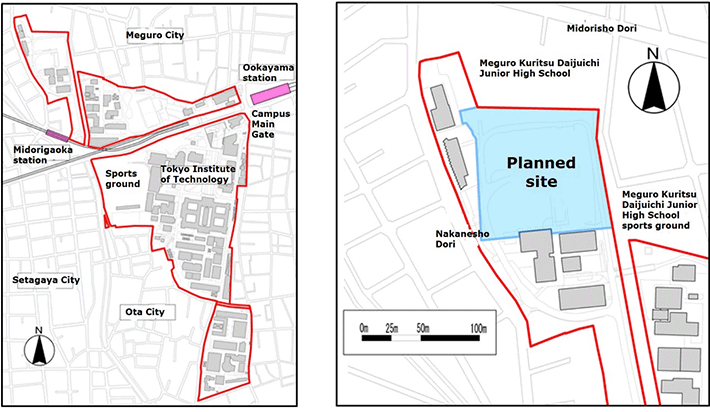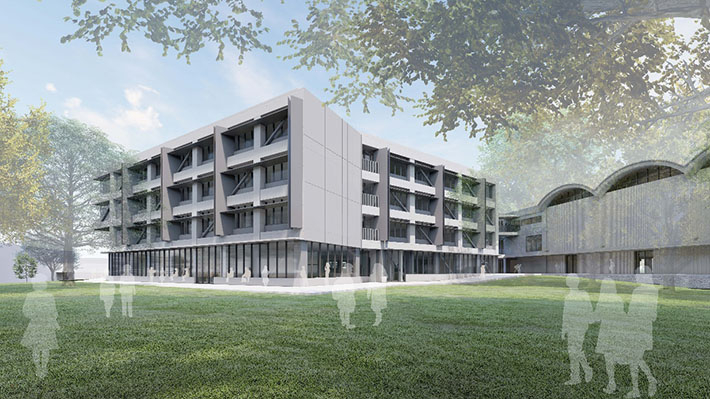 Planned schedule
After ensuring compliance with Meguro City's ordinance on the coordination and prevention of conflicts regarding the construction of medium- and high-rise buildings, and various other procedures, a construction contractor will be selected. Construction of the new high school building is scheduled to begin around October 2023.

/Public Release. View in full
here
.