Key points:
Darwin feeder steer prices have dropped since records reported in March and April
Darwin feeder steer prices have remained stable since July
Current Darwin feeder steer prices cheaper than Indonesian cattle prices, making Australian cattle competitive in live export markets
Despite strong Eastern Young Cattle Indicator (EYCI) price increases during 2020, up 59.3% on year-ago levels, Darwin feeder prices, the key price indicator for live export prices to Indonesia, have remained relatively steady during the second half of the year, albeit off a high base.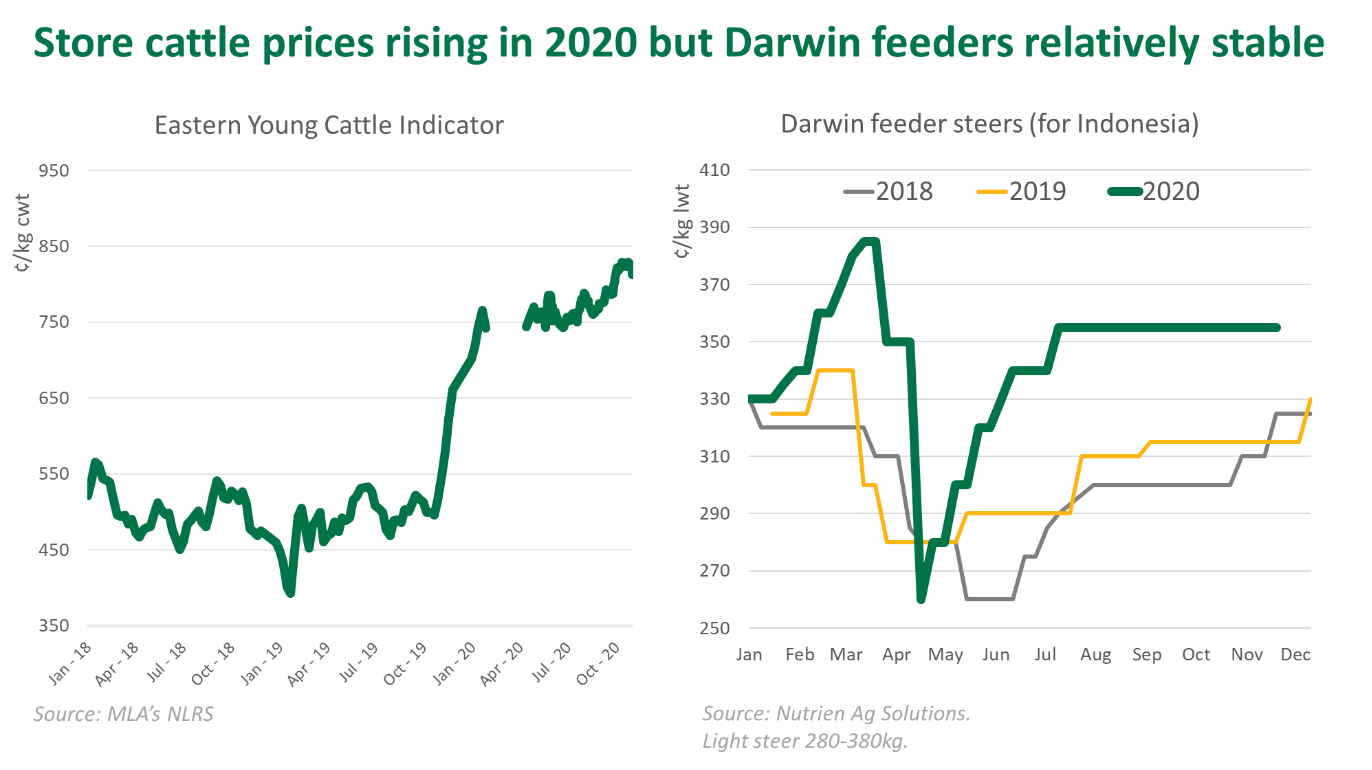 Darwin feeder prices have been somewhat shielded from the upward price pressures the ECYI has experienced this year. Similarly, Darwin feeder prices have not experienced the price spike of Townsville slaughter steers destined for Vietnam.
The record high ECYI in 2020 has been driven by a combination of factors, most notably tight supply and strong domestic demand from producers looking to rebuild herds following favourable seasonal conditions. However, the northern feeder production system is vastly removed from the southern one as it targets the specific needs of live export markets, meaning it is removed from the competitive forces the EYCI moves by.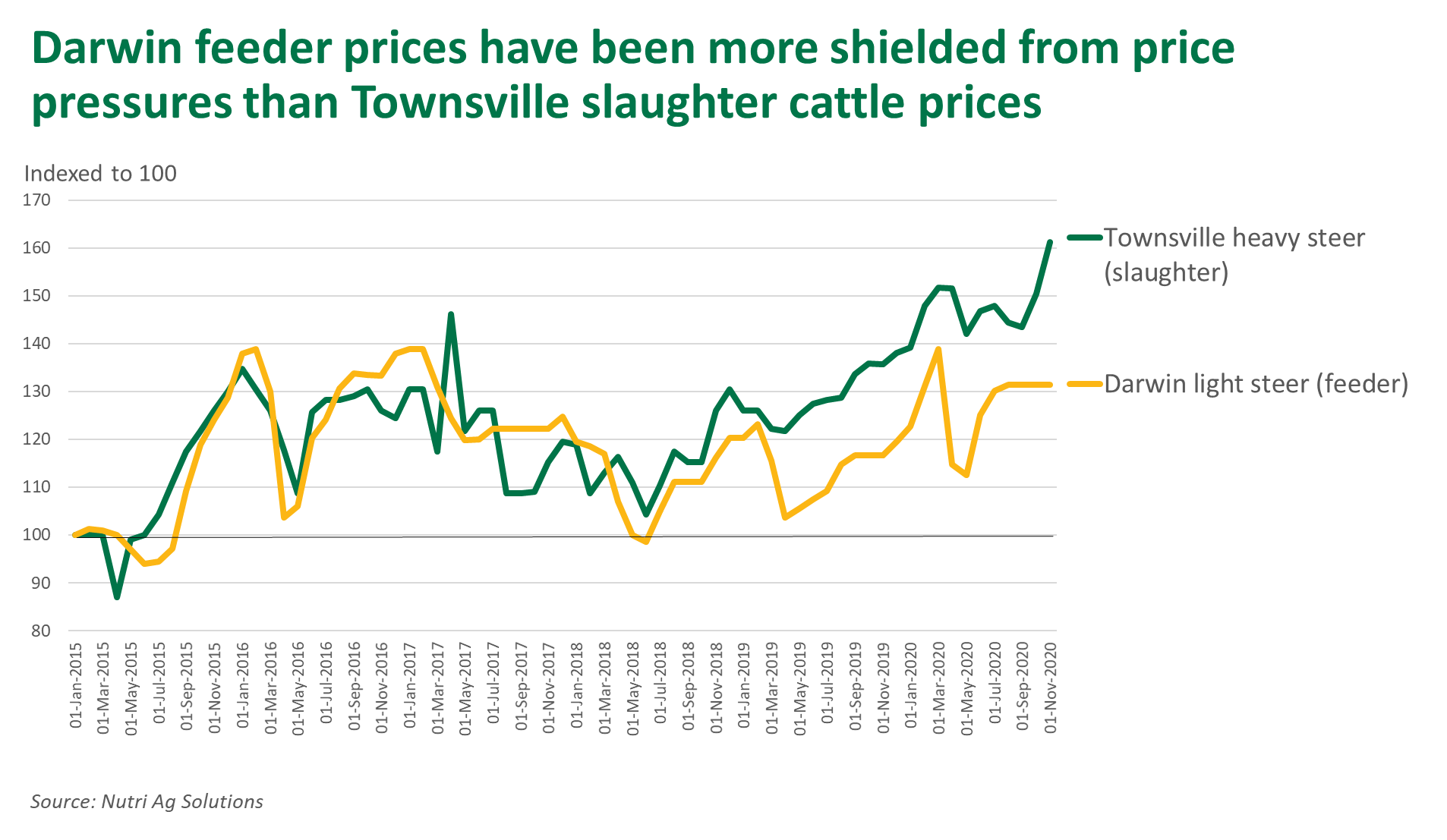 Despite relatively high Darwin feeder prices during 2020 and softer demand in Indonesia since COVID-19, exports have continued to flow, albeit at reduced volumes on 2019. For the year-to-October, Australia exported a total of 413,146 head of cattle to Indonesia, mostly feeder cattle, 28% back on the same period in 2019.
In the past six months to October 2020, when Darwin feeder prices saw notable rises, Australian export cattle prices have still averaged around 33% lower than Indonesian domestic cattle prices. This price differential was most pronounced in July and August, when Jakarta cattle prices spiked due to higher seasonal demand during the Qurban (Eid Al Adha) festival, during which time consumers tend to favour domestic animals.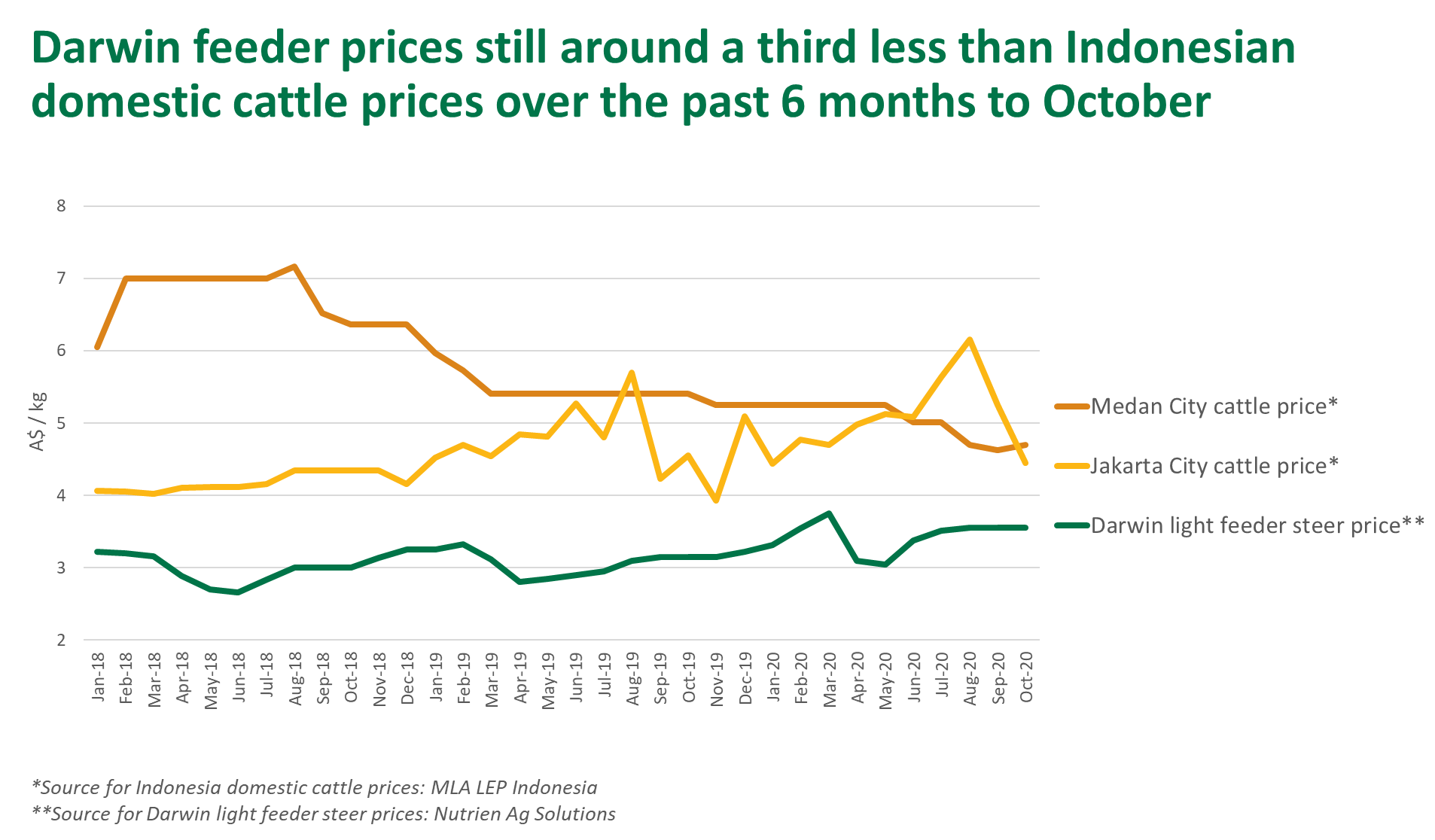 The most recent BOM forecast suggests a La Nina is underway and that December to February rainfall is likely to be above average across much of Australia, giving further momentum to a rebuild of the national cattle herd. MLA's current Cattle Industry Projections from September indicate that this rebuild will flow through to live exports by 2022.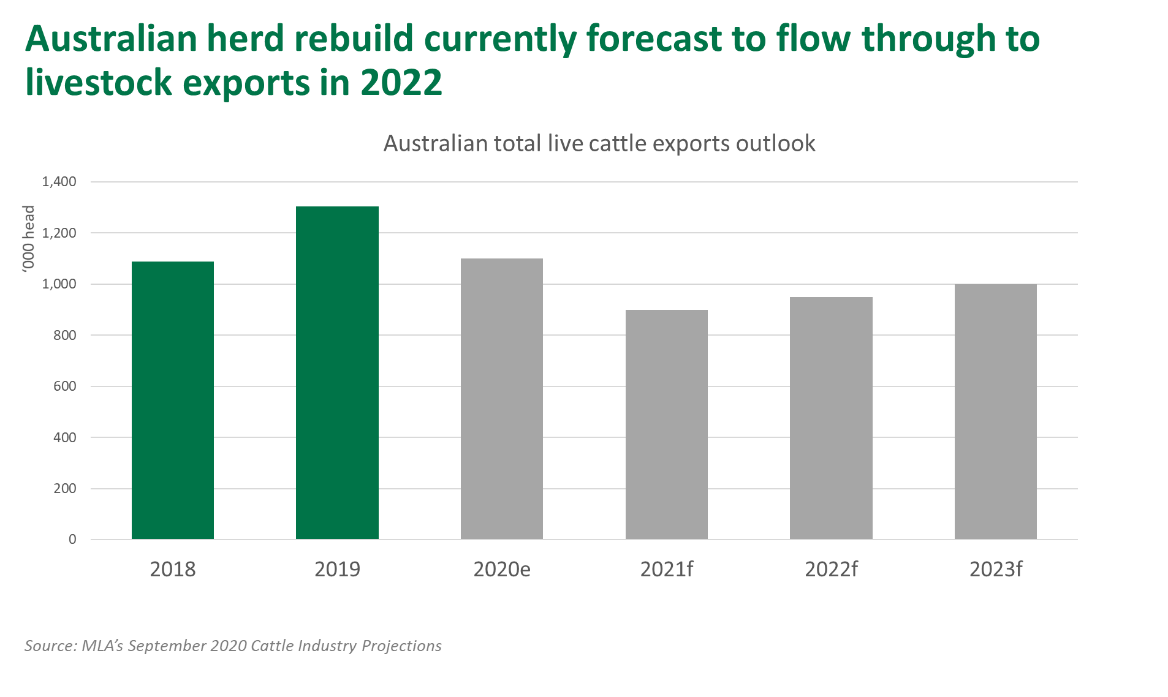 © Meat & Livestock Australia Limited, 2020
To build your own custom report with MLA's market information tool click here.
To view the specification of the indicators reported by MLA's National Livestock Reporting Service click here.
/Public Release. View in full
here
.