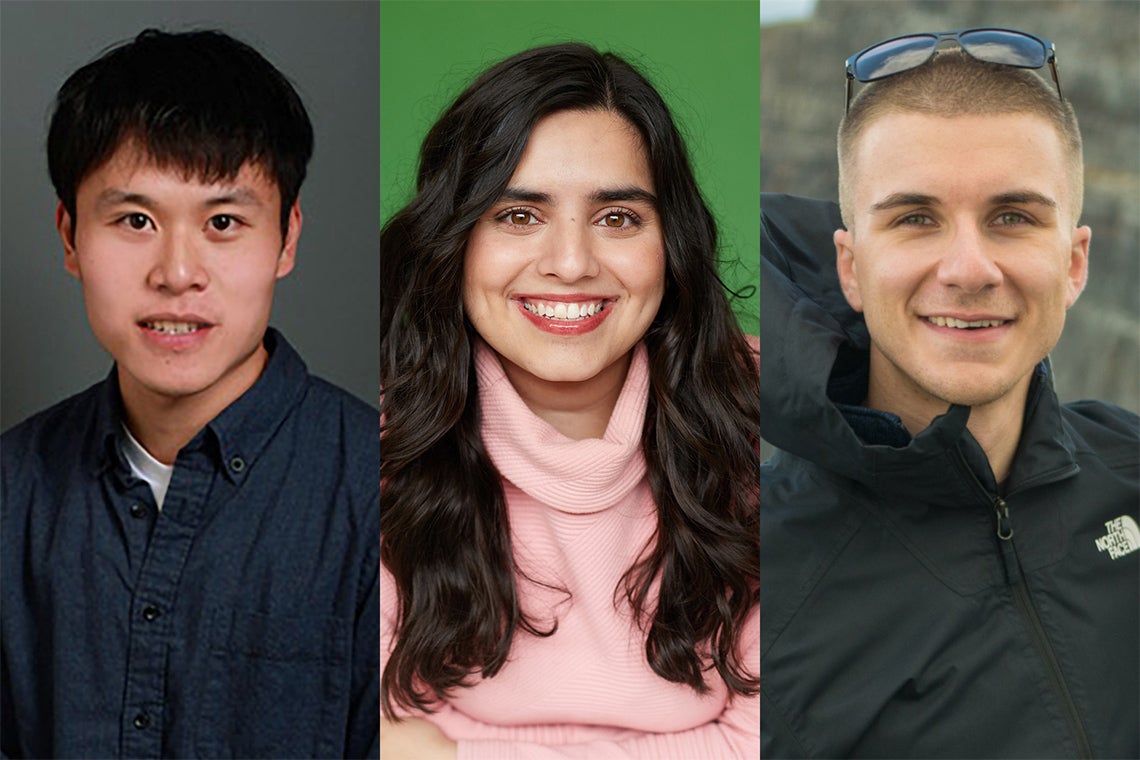 Will Kwan, a machine learning engineer at Google, founded startups while still studying computer science at the University of Toronto. Haleema Khan discovered a passion for bioengineering at U of T and, as a master's student at McGill University, is now developing a new type of rapid, super-accurate DNA testing for bacteria and viruses. Danny McInnis, who graduated from U of T in mechanical and industrial engineering, works for Logitech in Ireland – and, on the side, made a documentary about small businesses surviving the pandemic.
All three U of T alumni were supported by Schulich Leader Scholarships during their time at the university.
"Because the award alleviated the financial burden of paying for school, it really let me try different things," says McInnis. "That's been instrumental in my learning. If I had been worried about working a job to pay for school, I would have been less inclined to take all those cool risks, and being able to has had a lasting impact on me."
Established by philanthropist Seymour Schulich and distributed through the Schulich Foundation, the Schulich Leader Scholarships are four-year awards for Canada's top students in science, technology, engineering and math. The program, which is celebrating its 10th anniversary this year, awards up to 100 scholarships annually – with 10 of the awards going to U of T students in 2021.
"Warmest congratulations to Seymour Schulich and the Schulich Foundation on the 10th anniversary of these very important scholarships," said U of T President Meric Gertler. "And thank you for the difference you've made, by supporting Canada's next generation of leading innovators and problem-solvers. The Schulich Leader Scholarships help ensure that our greatest young minds can take advantage of the opportunity of a stellar education, so they can realize their full potential."
/Public Release. View in full
here
.