For nearly four decades, Patricia Brubaker has been investigating the biological activities of anti-diabetic gut hormones secreted by the intestine.
Her work is focused on the fundamental biology of the hormones and has contributed to development of drugs for the treatment of patients with Type 2 diabetes. The drugs work by stimulating the secretion of insulin, helping to lower blood sugar levels and reducing appetite, among other effects.
Brubaker understands all too well the impact such research has had on people's lives – she is a Type 1 diabetes patient herself.
"The progress over the last 40 years has been simply phenomenal in terms of how people with diabetes are treated clinically, the extension of their life spans and the prevention of complications," says Brubaker, a professor in the departments of physiology and medicine in the University of Toronto's Temerty Faculty of Medicine and a member of the faculty's Banting & Best Diabetes Centre.
Brubaker, a fellow of the Royal Society of Canada who recently won a lifetime achievement award from Diabetes Canada, says huge strides are being made in the treatment of the disease, which affects as many as one out of three Canadians when the condition known as prediabetes is taken into account.
But she stresses that research on prevention is equally crucial.
"What we need to do is figure out how we can prevent diabetes in the first place," she says.
"Diabetes prevention science is going to be all about how we can predict the onset of diabetes, which is great. But if we know someone's going to develop diabetes, how do we prevent it? That's still an area of intense investigation."
These and other pressing questions on the future of diabetes treatment and prevention science will be addressed by Brubaker and other experts at a Nov. 26 panel discussion that's part of a virtual symposium examining the impact of the discovery of insulin by U of T's Frederick Banting and Charles Best, who worked with J.J.R Macleod and James Collip. "The Legacy of Insulin Discovery: Origins, Access, and Translation" will examine insulin and diabetes from a range of perspectives, including laboratory research, clinical practice, pharmacy, commercialization, entrepreneurship, digital technology and socio-economic factors.
It's the first in a series of events organized by U of T to commemorate the 100th anniversary of the discovery of insulin, and one of the highlights of the 2020 Celebration of Excellence and Engagement, a week-long exploration of scholarly, scientific and artistic topics presented by U of T and the Royal Society of Canada.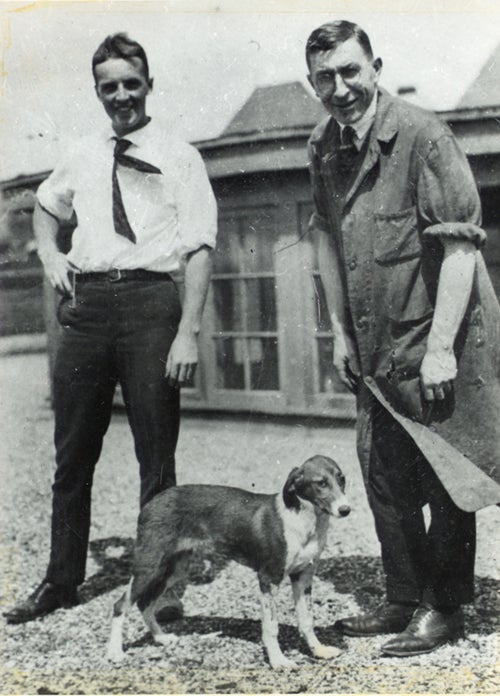 "The discovery of insulin by Frederick Banting and Charles Best, and their team, is a testament to what we can achieve when we empower scientific research and find ways to share it with the world," says University Professor Ted Sargent, U of T's vice-president, research and innovation, and strategic initiatives.
"That extraordinary work done in the early 1920s not only saved millions of lives, it laid the foundation for the University of Toronto's world-class student training programs and robust partnerships with hospitals and industry – collaborations that continue to revolutionize health care today."
Brubaker says collaborations have been crucial in her research career. Recently, she's partnered with researchers who study gut bacteria, which appears to play a role in the production of the gut hormones that she studies: GLP-1 and GLP-2.
/Public Release. View in full
here
.