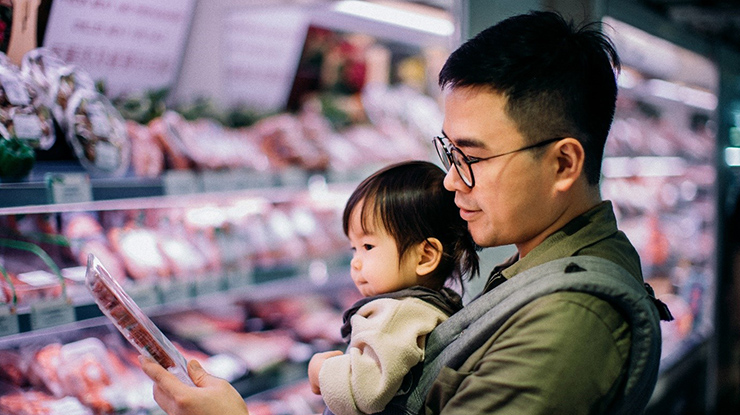 Australia is consistently one of the world's largest red meat exporters, but with the outbreak of COVID-19, competition in the global marketplace is fierce – and it's intensifying.
The growing competition highlights an opportunity for the Australian red meat industry to narrow its focus on key target destinations where consumers are willing to pay more for our high quality product.
So where do these consumers live, and what drives their demand for Aussie beef, sheepmeat and goatmeat?
To help answer this question, MLA has just released the annual Global market snapshots, giving industry stakeholders access to in-depth insights on:
COVID-19's effect on the global red meat market
key consumer demographics e.g. population, household income, consumption, average grocery spend
export data and analysis, including a summary on key cuts
purchase drivers behind consumers' decision to buy Australian red meat, as well as current perceptions of our product in the global market
foodservice and retail sector trends
trade access and the competitive landscape.
MLA's Global Manager of Industry Insights and Strategy, Natalie Isaac, said Australia supplies red meat to more than 100 countries and with trade heavily influenced by changing consumer demand in those markets, it's important the red meat industry has access to detailed insights.
"These snapshots provide the red meat industry with a better understanding of the markets our product ends up in," Natalie said.
"Knowing the consumer and operating environment in key markets is critical to ensure the right product is being sent to the right market."
The Global market snapshots cover eight key markets for beef and sheepmeat, including Australia, North America, Japan, Korea, Greater China, South-East Asia, the European Union and the Middle East and North Africa (MENA) region. There's also a goatmeat global market snapshot, released in March this year.
Key insights from the 2020 snapshots include:
Beef: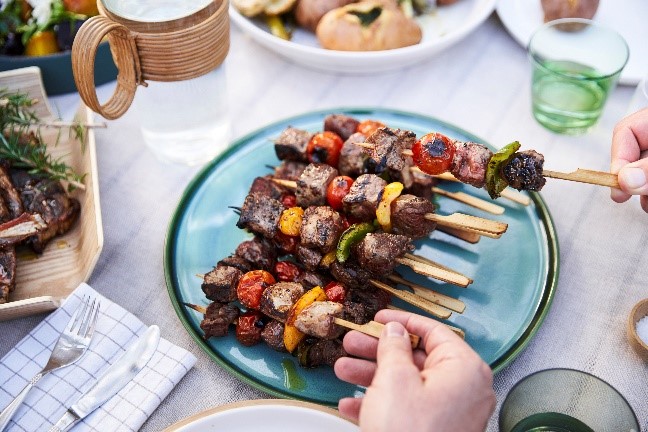 Australian beef exports to China have grown rapidly, increasing 70-fold over the past 10 years, with the country becoming Australia's largest market in 2019.

China increased imports across all proteins, including beef, as a result of the ongoing protein shortage caused by African Swine Fever. With a growing number of affluent Chinese consumers seeking beef products that offer greater safety, more consistent quality and better eating quality, Australia is well-positioned to meet this demand as a widely recognised and well-regarded supplier of premium beef.

Despite flat population growth, beef consumption per capita is projected to increase in Japan.

Japan is the largest destination for Australian grainfed beef, and demand for quality imported proteins is underpinned by consumers who seek health and wellness through a well-balanced diet.
There's an opportunity to enhance this demand by continuously reinforcing the overall 'goodness' of beef and leveraging Australia's reputation as a safe, natural and trusted supplier.

The US is the largest export destination for Australian chilled grassfed beef.

While ground grassfed beef is now quite common, demand for higher value chilled grassfed beef is increasing. Some of the most popular cuts include tenderloin, striploin and ribeye.
Although grassfed beef in US retail is a relatively small offering, it has seen strong growth recently, with predictions indicating no slow-down in demand for the coming year.
Sheepmeat: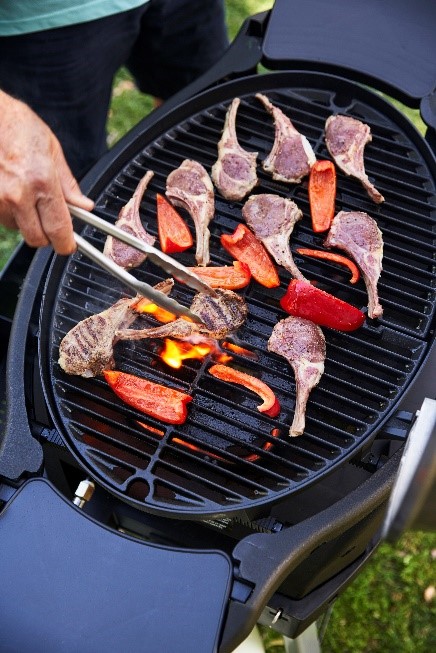 China has been Australia's single largest sheepmeat export market by volume since 2012.

Sheepmeat currently accounts for a small proportion of dietary protein in China but has grown gradually over the past decade due to rising incomes and urbanisation.
Upper middle class consumers have been consuming more sheepmeat due to the pork shortage caused by African Swine Fever, and there's increasing exposure to western-style lamb cutlets, meatballs and sausages.

While lamb remains a niche protein in the US, consumers are progressively increasing their willingness to try lamb, particularly the millennial generation.

Retail stores such as Costco attract a younger, more affluent consumer who seeks ethnically diverse and exciting 'non-traditional' flavours. Lamb is recognised as a viable option among these consumers.

Sheepmeat has long been an important protein in the Middle East & North Africa (MENA) region and is typically associated with religious occasions and family celebrations.

In most MENA countries, the majority of Australian packaged lamb is purchased from hypermarkets and supermarkets, while a significant proportion of unpackaged product, typically in the form of chilled carcases, is sold through butchers.
Fresh grocery e-retail has seen accelerated growth in 2020 as a result of COVID-19 lockdowns, with a number of operators specialising in meat.

Australian sheepmeat exports to Korea have grown consistently over the past decade, now making Korea the second largest Australian lamb customer in Asia.

Chilled lamb exports to Korea have grown by 683% since 2014–15, largely supported by the foodservice sector as well as online meat sales platforms.
© Meat & Livestock Australia Limited, 2020
/Public Release. View in full
here
.