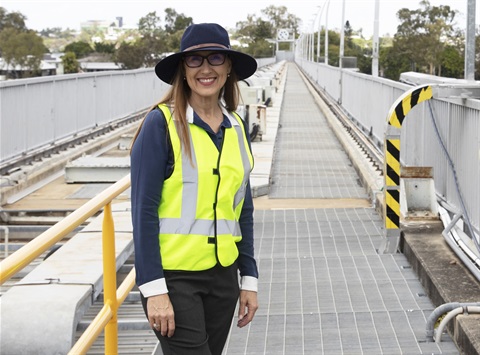 As the weather heats up, Rockhampton Regional Council is calling on the community to be conscious of their water consumption.
Water and Environmental Sustainability spokesperson, Councillor Donna Kirkland said the onset of some very high temperatures serves as a reminder that we need be water wise this summer.
"Nothing drives home the importance of water conservation more than the ongoing drought conditions that our Region is facing," Cr Kirkland said.
"The recent short bursts of rainfall we have had during the thunderstorms have really only been enough to settle the dust.
"We all need to think about how we use water and the changes we can make to reduce our consumption.
"Council is committed to assisting residents to conserve water and bring down those water bills!
"There are some great water wise tips on our website as well information on water saving rebates.
"You could really save on your water bills, whether you are considering installing a water tank, or even just switching out your shower rose.
"I would encourage everyone to check their eligibility for these rebates.
"We are incredibly lucky to have the Fitzroy River Barrage but we can't take that for granted.
"Water is not an infinite resource, and unfortunately that water security does not extend to all parts of our Region.
"I would like to acknowledge our Mount Morgan community and surrounding areas for their water conservation efforts this year.
"We thank the Mount Morgan community for their ongoing resilience, still on the highest level 6 restrictions, and want to reassure you that Council is committed to the long term water security for the community.
"We are progressing with the detailed business case to identify all options, including the development of a pipeline.
"In the meantime, we will continue to truck water to Mount Morgan for as long as we need to!
"We do know though, that trucking water is not a long-term solution and it has already come at quite a cost. Since we started trucking water, it has cost ratepayers around $2.5 million – up to $11,000 a day.
"We have asked the State Government for assistance in paying for that cartage.
"Queensland Treasury have done their assessments and we are waiting on Water Minister Glenn Butcher to advise us of the outcome."
/Public Release. View in full
here
.