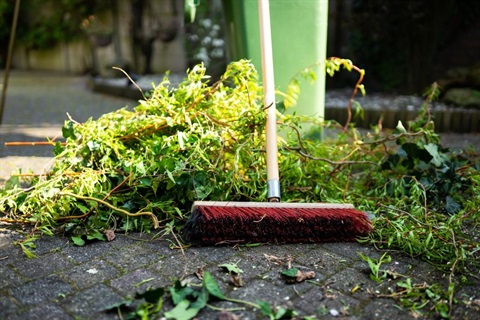 The CFA and Council are encouraging community members to prepare their properties for the fire season by clearing excess vegetation ahead of and during summer.
The wider Melbourne region has experienced wetter-than-average weather through recent months, meaning the bushfire season is likely to begin later than usual; but this should not mean that property owners delay the start of their property clean up.
Property owners are being urged to begin clearing their property – making use of green waste bins, local waste transfer stations or burning off safely (if possible before the Fire Danger Period) to reduce fuel loads.
Country Fire Authority (CFA) Manager of Community Safety for District 13, Tammy Garrett, said that most properties had simple and achievable ways to get prepared for the fire season.
"If a fire breaks out on a property, fine fuels like leaves, twigs and bark can help a fire to spread and grow very quickly," Ms Garrett said.
"One of the most effective things property owners can do is cutting long grass, removing fallen branches, leaves, twigs and bark – a simple, regular clean-up can dramatically fire risk.
"Fire season preparedness isn't just about doing one clean-up – being fire ready means being proactive and regularly clearing or tidying up vegetation before it starts to get out of control."
Ms Garrett said that planning clean-ups can help to make the commitment easier.
"Think about what kind of equipment you might need, whether you will be doing the work or whether you'll get a contractor in, what day you'll be doing the work and what the weather will be like," she said.
"Once you've got a clean-up plan sorted, it is a much easier task".
"It's important to have your property fire-ready by the time the CFA announces the Fire Danger Period – which will mean burning off can no longer occur anywhere in Yarra Ranges.
"This year's Fire Danger Period hasn't been announced yet, but don't leave your preparation until it's too late."
/Public Release. View in full
here
.