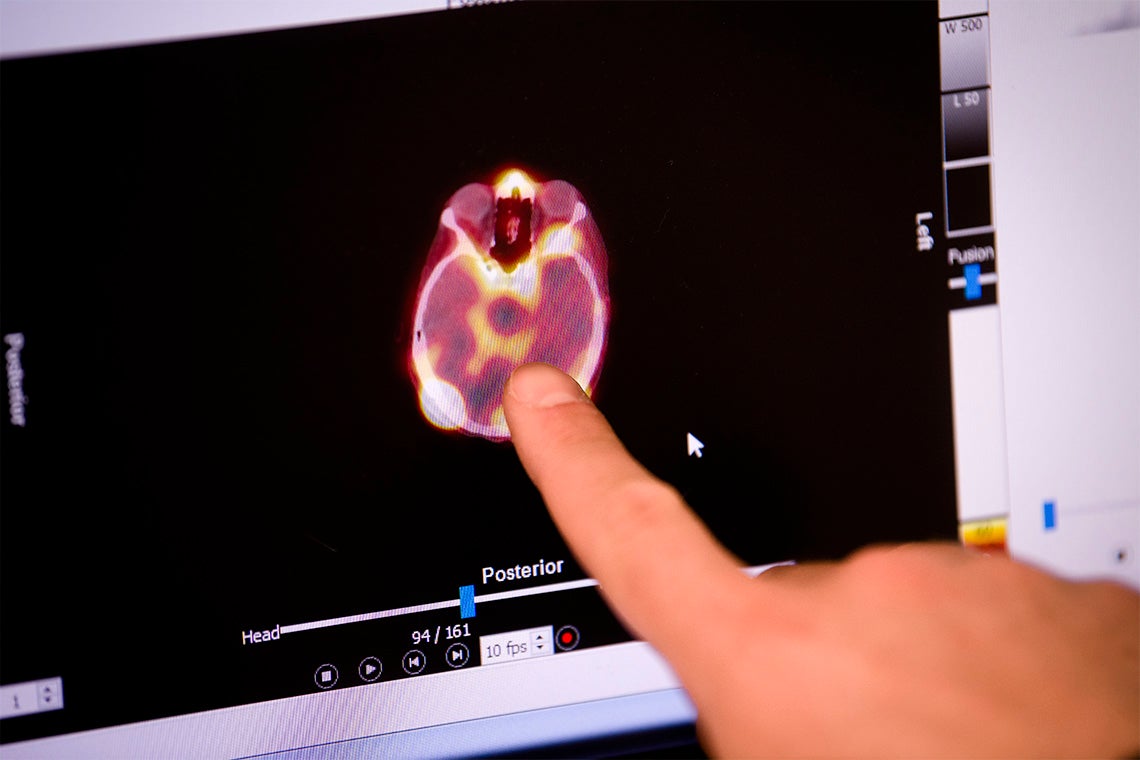 Researchers at Sunnybrook Health Sciences Centre and the University of Toronto have demonstrated the safe delivery of an antibody therapy across the blood-brain barrier using MRI-guided focused ultrasound.
The research team captured images of Trastuzumab, an antibody therapy drug, precisely targeting tumours that spread to the brain from breast cancer across the blood-brain barrier. The blood-brain barrier is a thin layer of cells that protects the brain from toxins and other viruses and bacteria – but also blocks helpful therapies from reaching the brain.
The study is published in Science Translational Medicine.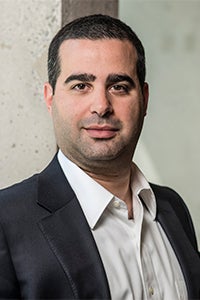 Nir Lipsman
"This is the first visual confirmation that focused ultrasound can improve the delivery of targeted antibody therapy across the blood-brain barrier," says Nir Lipsman, the study's principal investigator, director of the Harquail Centre for Neuromodulation at Sunnybrook and an associate professor in the department of surgery in U of T's Temerty Faculty of Medicine.
"These are preliminary, but very promising, results that with continued research have implications well beyond brain cancer and to other neurological conditions."
The study's researchers used an innovative approach to confirm the drug's delivery on brain scans. Trastuzumab was radio-labelled, meaning the antibody therapy was "tagged" chemically to emit a signal that could be easily visualized using single photon emission computerized tomography (SPECT) imaging, a form of imaging commonly used in nuclear medicine. Scans performed before the procedure as well as after showed significantly increased uptake of antibody therapy after focused ultrasound.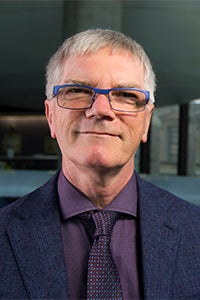 Raymond Reilly
The radiopharmaceutical drug was developed by Professor Raymond Reilly and his team at U of T's Leslie Dan Faculty of Pharmacy. "We applied our expertise in radio-labelling of Trastuzumab to enable the team at Sunnybrook for the first time to track the delivery of the drug across the blood-brain-barrier into the brain after applying MRI-guided focused ultrasound," says Reilly, who is also the director of the Centre for Pharmaceutical Oncology at U of T. "Radiopharmaceuticals are very powerful tools to visualize the delivery of anti-cancer drugs to tumours.
"Radiopharmaceuticals are also used to detect cancer and may be extended to treatment of cancer – they are a very versatile tool."
MRI-guided focused ultrasound technology uses ultrasound waves to non-invasively and temporarily open the blood-brain barrier enabling therapeutics to reach specified areas of the brain. The study results set the stage for the possibility of delivering a host of both established and novel therapies for numerous brain conditions that would otherwise be unable to access the brain.
A helmet-like focused ultrasound device, developed by InSightec, was used in conjunction with MRI guidance in four patients in this phase one trial to direct ultrasound waves precisely to areas of the brain where tumours were clearly visualized. While in the MRI machine, participants received the radio-labelled Trastuzumab, a compound that is 100 times larger than the typical compound that can enter the brain across the blood-brain barrier. Focused ultrasound was used to temporarily open the blood-brain barrier to allow the passage of the antibody therapy, into the tumor tissue.
"This is a breakthrough moment in the field of focused ultrasound. It is the result of incredible collaboration among various teams over the past two decades, including oncology, surgery, pharmacy, nuclear medicine, neuroradiology, medical physics and more," says Kullervo Hynynen, vice-president, research and innovation, Sunnybrook Research Institute and a professor of medical biophysics at U of T's Temerty Faculty of Medicine. "It is a great story of preclinical to clinical research and the dedication of investigators to find innovative ways to personalize treatment for patients in the future."
Metastatic breast cancer, also known as stage-four breast cancer, starts in the breast and spreads to other areas of the body, which can include the bone, liver or other organs, and the brain. It's estimated that brain metastases in patients with Her2-positive breast cancer are increasing in prevalence by approximately 30 per cent and are associated with greater morbidity and mortality despite therapeutic advances.
At present, breast cancer brain metastases are treated with a combination of open neurosurgery, radiation and chemotherapy. However, depending on the location and number of brain metastases, options for surgery and radiation may be limited and it can be difficult for therapy to penetrate tumours in the brain.
"The early data in this study suggests delivery of antibody therapy directly to tumours using focused ultrasound may impact treatment efficacy, with tumours slightly decreasing in size, with varying results for patients between seven to 31 per cent during the study – on average to 21 per cent," says Rossanna Pezo, medical oncologist in the Odette Cancer Centre at Sunnybrook and an assistant professor in the department of medicine at U of T's Temerty Faculty of Medicine. "The reduction in tumour size is promising but should be interpreted with caution as further research on a larger scale is needed."
/Public Release. View in full
here
.