This is the moment to act for the Great Barrier Reef and coral reefs around the world. We've already lost 50% of shallow water corals due to the mass bleaching events of 2016 and 2017. If we continue on our current path, the long-term outlook for our Reef is grim. If we fight to drastically lower emissions and help the Reef adapt to its changing environment, we have a chance to save it.
We're doubling down on our commitment to tackle climate change by finding and funding scalable solutions to some of the most complex ecological challenges of our time. Already we're achieving breakthroughs in marine science that provide real hope. These advances will buy the Reef time by helping it withstand the impacts of climate change while global greenhouse gas emissions are significantly reduced.
To succeed, we must do two things simultaneously. The highest priority is to tackle the root cause of climate change by drastically and rapidly reducing global emissions. If we achieve this, we can limit ocean temperature rises to manageable levels.
Equally important is the need to make coral reefs more resilient to the impacts of climate change that are already "locked into" the system. Without accelerated action on both fronts, the science clearly points to a catastrophic decline of coral reefs.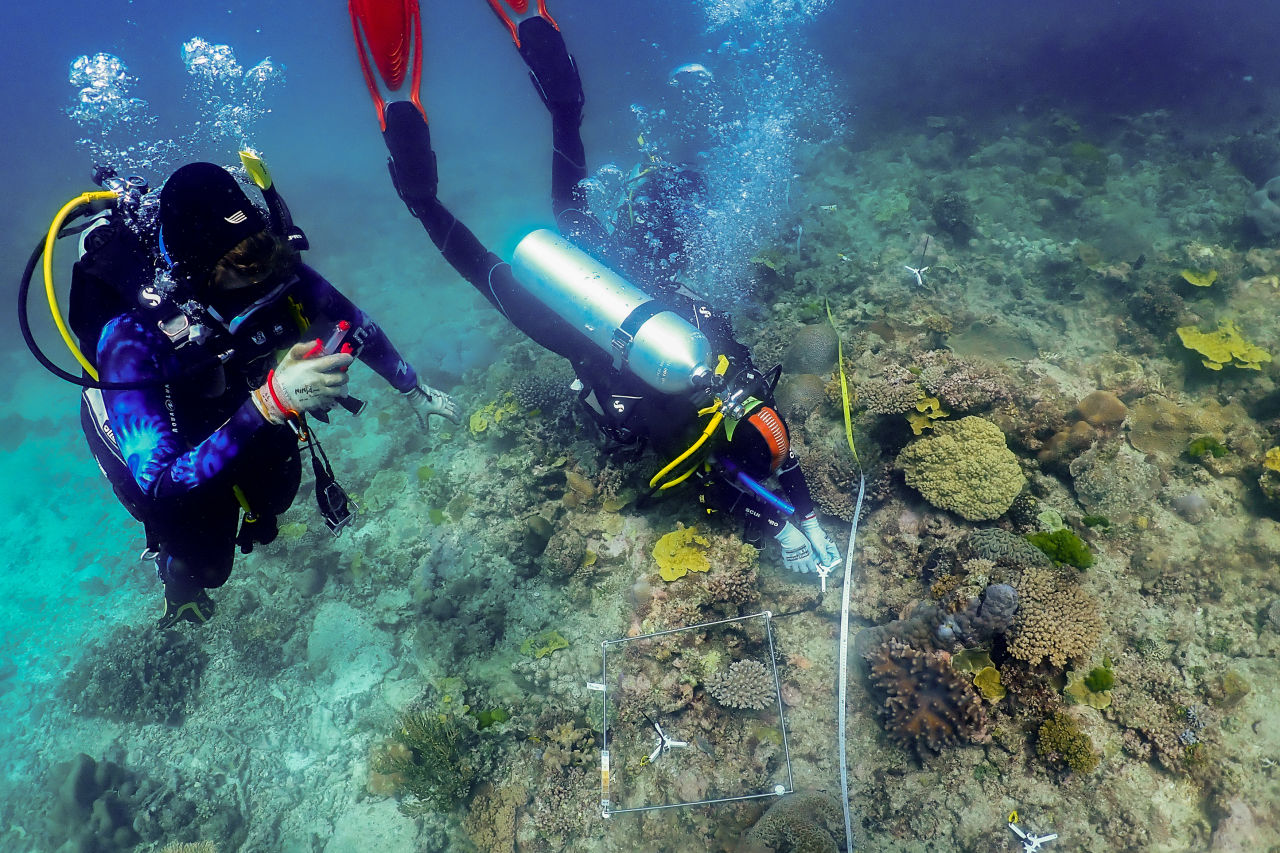 Our planet needs healthy coral reefs to survive. Their role as a nursery to a quarter of all marine life means there will be no healthy oceans without healthy coral reefs.
As the global community works to reduce emissions, we're bringing together and funding the world's best minds across science, engineering, technology and conservation to develop and deliver the next generation of cutting-edge reef restoration and adaptation techniques.
Right now, over 150 scientists from six large research institutions and their many partners are working together to develop the techniques and technology needed to restore coral reefs. The Reef Restoration and Adaptation Program is the largest effort of its kind anywhere in the world. And it's our planet's best hope of saving coral reefs.
Already we're working to:
Breed heat-tolerant corals that can better cope with higher water temperatures.
Protect reefs from coral bleaching by investigating and deploying cooling and shading options that reduce heat and light stress.
Preserve a diverse collection of coral species through innovative cryopreservation techniques and using them to grow corals outside of limited natural reproduction windows.
Investigate new methods to stabilise damaged reef surfaces where dead corals have turned into rubble, to allow new corals to grow on them.
We're finding and funding the best solutions for coral reefs and we'll share them with reef managers around the world so that together, we can save coral reefs for our children and grandchildren.
The Reef Restoration and Adaptation Program is funded by the partnership between the Australian Government's Reef Trust and the Great Barrier Reef Foundation. Partners include the Australian Institute of Marine Science, the Great Barrier Reef Foundation, CSIRO, The University of Queensland, QUT, Southern Cross University and James Cook University.
/Public Release. View in full
here
.