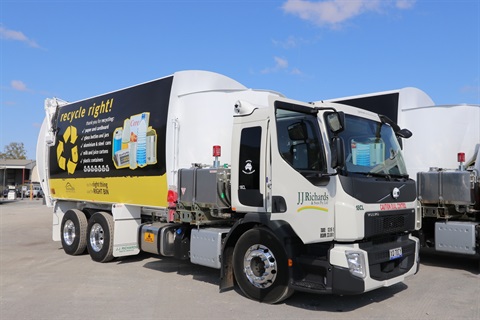 Rockhampton Regional Council has today launched its new draft Waste Strategy, and wants to hear your thoughts.
Chair of Council's Waste and Recycling Committee, Councillor Neil Fisher, said the issue was more important than ever.
"It really feels like we are at a critical moment both in our region and across the globe when it comes to recycling and waste management.
"In 2017-18 our community generated 89,000 tonnes of waste, and 56,000 tonnes of this was buried in landfill.
"More and more people understand that our current consumption and landfill rates are simply not sustainable and must change.
"We need to move towards something known as a circular economy, which means resources are retained for as long as possible before being disposed of. Single use goods will become a thing of the past."
Councillor Fisher said there was a clear vision in the new strategy.
"Our vision statement is to live in a community without waste.
"By 2050 we want to reduce the waste by 90% with only things like asbestos and contaminated soils, which have no other disposal options available, ending up in landfill.
"We want to maximise the economic value out of all the resources we use, creating new economic activity and jobs in our community.
"Council simply cannot do this alone. It will take business, individuals, community groups and more coming together to make this happen.
"That is why we need to hear from you. Please share your thoughts on our draft strategy and let's make the bold goal of becoming zero waste by 2050 become an exciting – and much needed – reality."
You can view the strategy and submit your feedback here. Consultation will run until 17 November 2019.
/Public Release. View in full
here
.