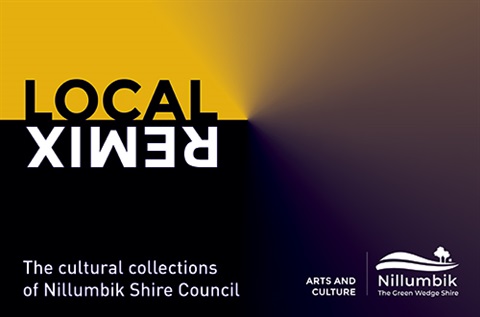 A new free exhibition at Montsalvat will showcase significant works in the Nillumbik Shire Council's Art, Civic and Public Art collections, as well as old favourites and more recent acquisitions.
The exhibition, Local|Remix, opens on Friday 8 April and considers what art and artefacts can tell us about place and perceptions of local identity.
Nillumbik Mayor Frances Eyre said the identity of the Shire was grounded in creativity and this exhibition presented an opportunity to revel in both its rich artistic heritage, while engaging with ideas and conversations explored by the artists.
"We are fortunate to have such valuable and significant cultural collections in our care," Cr Eyre said.
"We hope that the community will enjoy this free exhibition of our evolving collections and the conversations it provokes."
Importantly the exhibition highlights the work of women artists. Often overlooked in accolades, the contribution of women artists to the Shire is significant and many works in the collection highlight their strong artistic practice.
In a direct response to a recent gender audit of the Nillumbik Shire Art Collection register and to promote the under representation of women artists, this exhibition flips the statistics of the current collection and presents an exhibition featuring more than 60 percent women artists.
Built up by Council and the community over many years, the Nillumbik Art, Civic and Public Art collections now have more than 500 works, many with strong connections to the local area and its artistic heritage.
This exhibition will feature pieces from such internationally renowned artists such as Julia deVille, Sally Smart, Myra Skipper and Vipoo Srivilasa, as well as exciting emerging artists such as Nicholas Currie.
Acquisitions from the biennial Nillumbik Prize for Contemporary Art have also added to this rich collection with works exploring issues particular to contemporary identity.
The Nillumbik Shire Civic Collection presents intriguing insight into the history and heritage of both the Council and our communities and this exhibition includes some fascinating artefacts.
One of the highlights, the Tarcoola/Coolamon, is a treasured gift from the Wurundjeri Woi-wurrung to the Shire, and will featured as part of this exhibition.
The exhibition is free and will run until Sunday 29 May at the Barn Gallery at Montsalvat.
For all the details visit: nillumbik.vic.gov.au/local-remix
Featuring works by:
Sally Smart | Simone Thomson | Vipoo Srivilasa | Yandell Walton | Hilary Jackman | Tom Sanders | Elsa Ardern | Melinda Harper | Siri Hayes| Liz Williams | Nusra Latif Qureshi | Nicholas Currie | Karena Goldfinch | Phyl Dunn | Peter Glass | John Nixon | Jane Annois | Camille Serisier | Ash Keating | Myra and Matcham Skipper | Sonia Skipper | Clifton Pugh | Jessie Imam | Fan Dongwang | Reinis Zusters | Elizabeth Gower | Yvonne Ball | Kevin Chin | Alice Chehovski | Julia deVille | Victoria Edgar | Megan Evans | Augustine Dall'Ava | Fionna Madigan | Jacquie Hacansson | Theo Strasser | Jessica Jarvie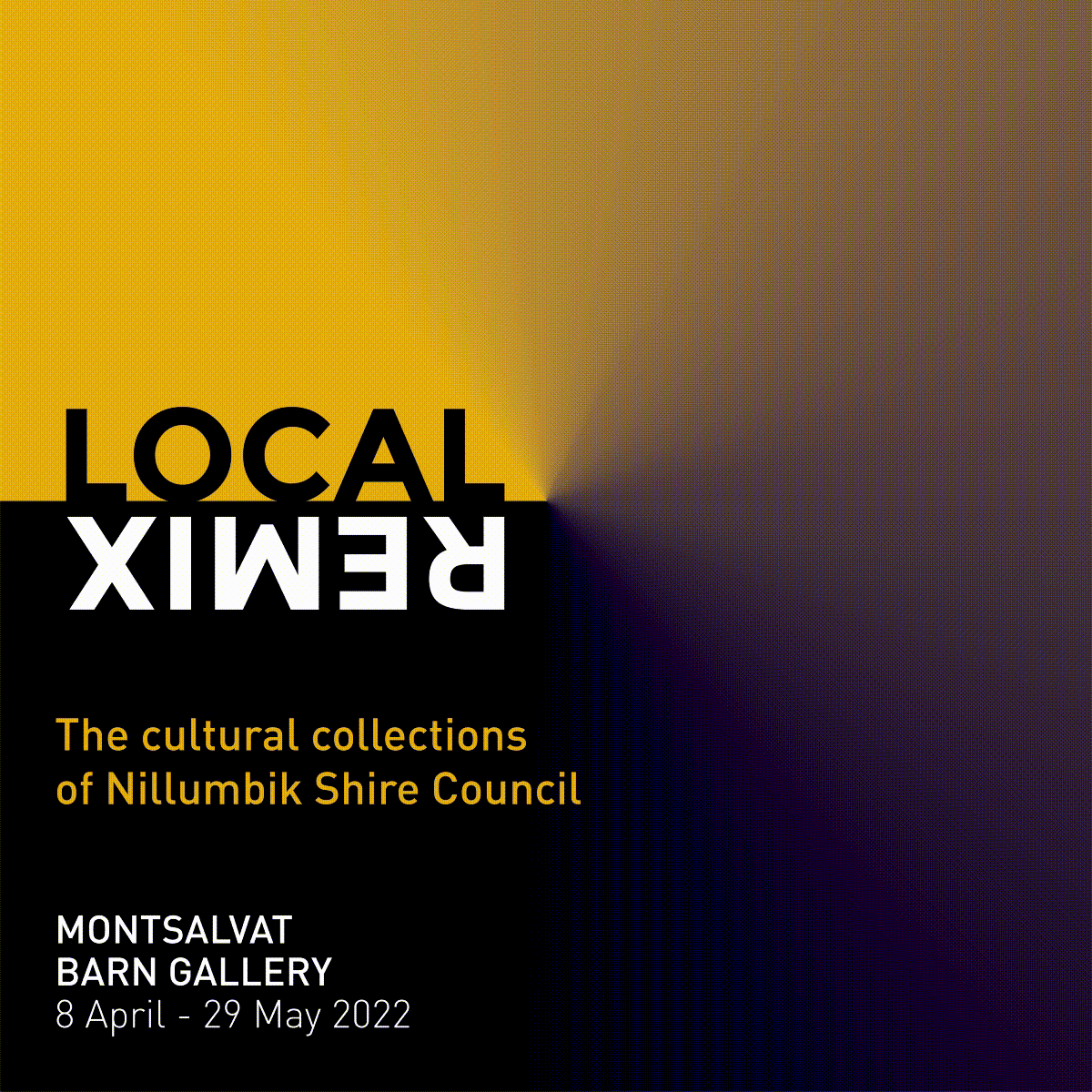 /Public Release. View in full
here
.