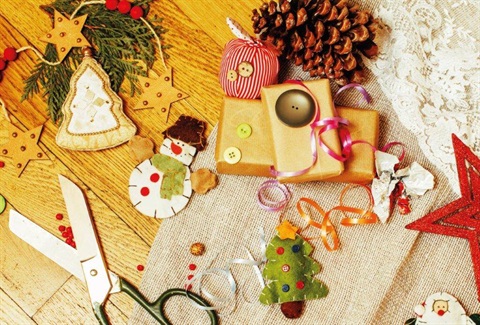 Rockhampton Regional Council is reminding residents to think sustainably this festive season and try to reduce their waste.
Waste and Recycling Councillor Shane Latcham said there were a number of actions residents could take to minimise their impact.
"We live in one of the most beautiful spots in the world and we want to make sure it stays that way now and for years to come," Cr Latcham said.
"We know that it's easy for the rubbish to pile up over Christmas but with a few small steps, we can all make sure that the impact is smaller.
"When it comes to food, try not to overcook, have plenty of fridge space to store leftovers and see what creative recipes you can come up with to use that food up.
"When it comes to wrapping paper, why not try using reusable fabric or, if you're going for wrapping paper, find one that you know can definitely go into the recycling bin," Cr Latcham said.
Environment Sustainability Councillor Donna Kirkland said residents could even go a step further on the big day.
"While we all love the big Christmas meal, try and avoid using single use items. Instead of single use bottles, do up jugs of water or punch and make time to wash up the plates and cutlery after," Cr Kirkland said.
"When it comes to decorations, make sure you save them to reuse next year. If you get the chance, why not see what decorations you can make with things around the house, like using old Christmas cards to make bunting?
"There are lots of things we can all do and every bit we can will make a difference to caring about our environment this festive season," Cr Kirkland said.
For more tips on having a sustainable Christmas, head to Council's website: https://www.rockhamptonregion.qld.gov.au/CommunityEvents/Environmental-Sustainability/Living-Sustainably/Green-gift-giving-and-festivities
For tips on reducing waste and getting your recycling right, head to: https://www.rockhamptonregion.qld.gov.au/CouncilServices/Rockhampton-Regional-Waste-and-Recycling/Community-waste-reduction-initiatives
During the end of year holiday closures, kerbside waste collection services will continue to operate as normal every day during the office closures.
All waste management facilities including the Lakes Creek Road Landfill, Reviva Ibis Re-Use Store and all Regional Waste Transfer Stations, will operate as normal, except Christmas Day. All waste facilities are closed Christmas Day.
/Public Release. View in full
here
.