Tokyo Tech's popular Let's Go Global event is back after a long break caused by the COVID-19 outbreak. The Student Support Center's Student Success Support Section hosted the first of two online events planned for the remainder of 2021 on November 11. Eleven participants, including faculty, staff, and five international students joined in the fun.
Let's Go Global aims to expose participants to real-life information about various countries and regions that may be difficult to access through books or the internet. The event, hosted in person regularly by the Tokyo Tech International Students Association (TISA) before the pandemic hit, also allows the presenters – international students at Tokyo Tech – to reflect on their home regions.
The first presenter of 2021 was Wei Jun Wong, a 2nd-year Computer Science student from Singapore. Wong provided some basic information about Singapore, describing the geographical location, climate, and languages used. He then showed photos of local markets, ordinary houses, and beaches under beautiful sunsets, which he had asked his friends at home to take. This helped the participants feel as if they were actually traveling abroad.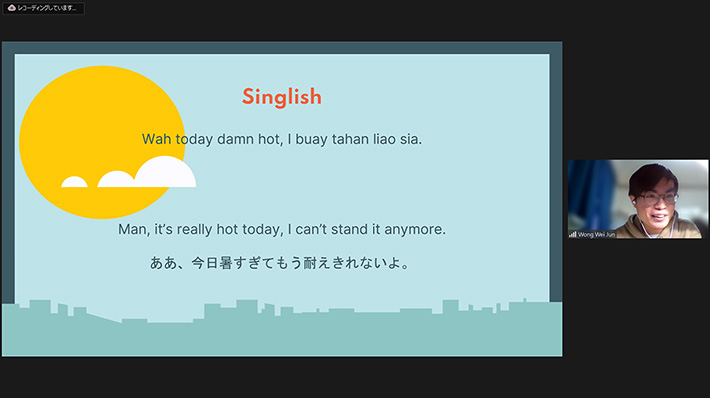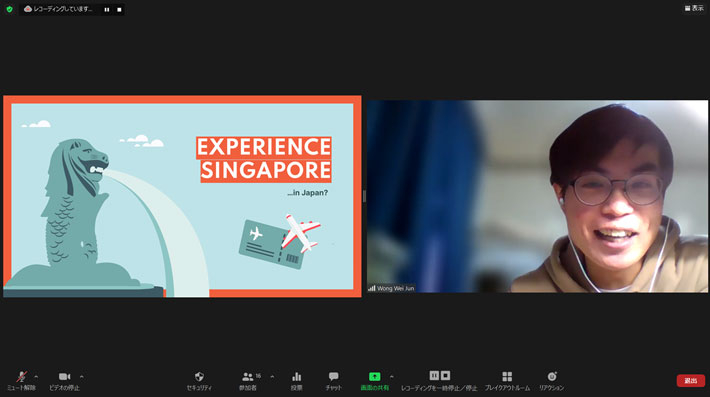 In the second half of his presentation, Wong suggested ways to experience Singapore despite the current difficulties in traveling abroad. He shared information on foods that can be easily purchased in Japan, restaurants that serve authentic cuisine, recommended YouTube channels, and movies from Singapore to make people feel closer to the island nation.
Wong's presentation was followed by an English Q&A session. The participants asked what Wong, as a young Singaporean, thinks about going to study abroad, and inquired about the difference in living expenses between Singapore and Tokyo. Wong's replies included both his own opinions and objective viewpoints, generating lively interaction between the participants.
Let's Go Global is also moderated by Tokyo Tech students. Taking the reins at the November event was Julio Cesar Tapara Tejada, a 3rd-year Physics student from Peru.
Future Let's Go Global events
The second Let's Go Global session on December 7 was led by a student from Cameroon, and was also well received.
While the schedule for future events is yet to be determined, the Tokyo Tech community eagerly looks forward to the next virtual trip with one of the Institute's international students as our personal guide.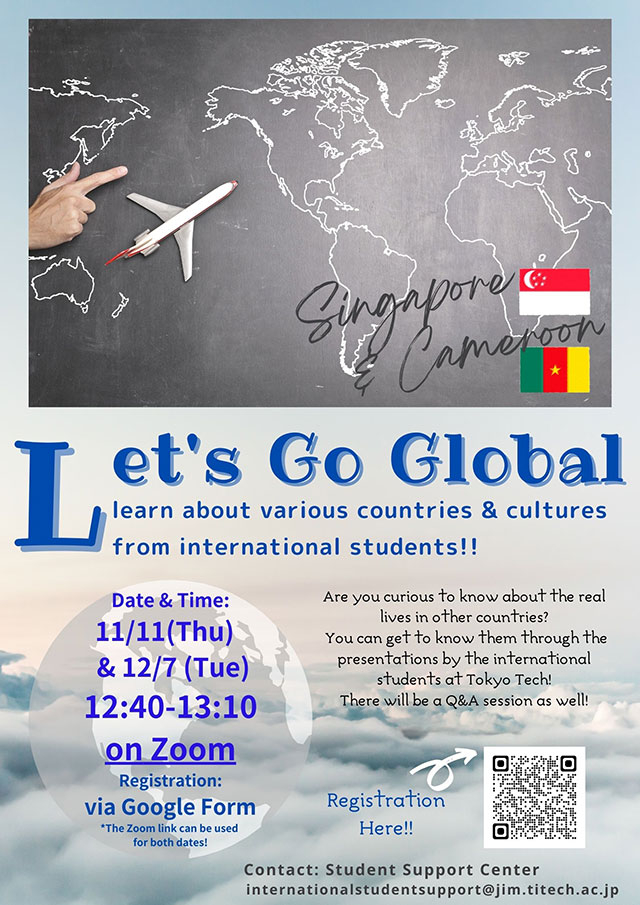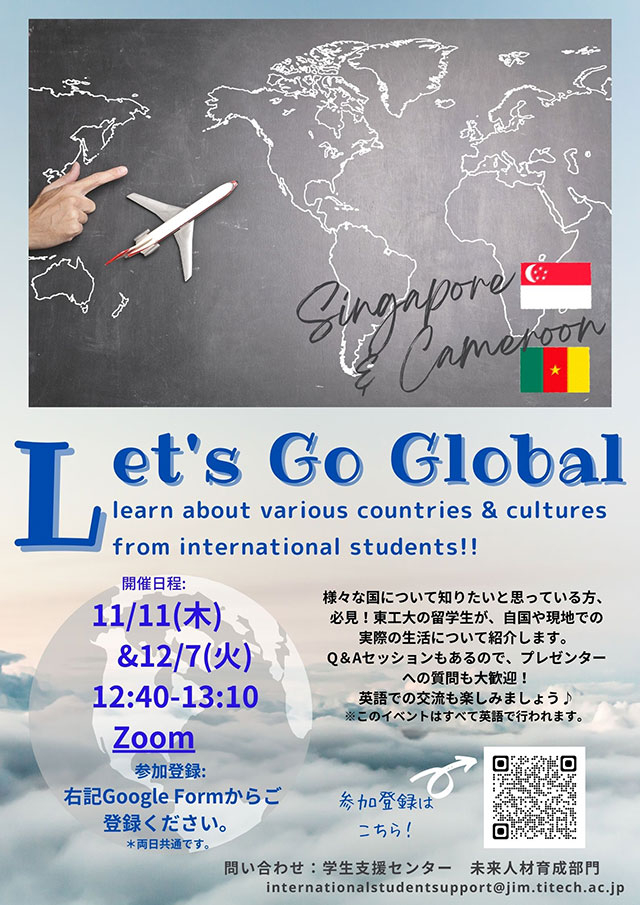 /Public Release. View in full
here
.