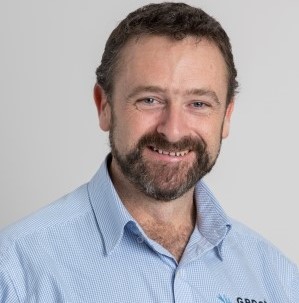 Anyone involved with weed control knows the language of herbicide groups – Group A, Group M and the list goes on – but could groups of a different type be the key to more effective weed management?
An innovative social survey is exploring the attitudes of a range of people involved in weed control from grain growers to orchardists, cotton producers, vineyard operators and local government agencies.
The goal is to determine the social benefits and barriers to people working together to control weeds as part of an area wide management approach.
The survey is being conducted by CSIRO and The University of Wollongong as part of a larger project – 'Area Wide Management for cropping systems weeds, investigating the weed management, social and economic opportunity'.
The Grains Research and Development Corporation (GRDC) is the lead agency in the project, which is funded by the Australian Government Department of Agriculture, Water and the Environment as part of its Rural Research and Development (R&D) for Profit program.
GRDC Manager Weeds, Jason Emms, said the survey hoped to identify the barriers for individuals and organisations working together to control weeds and to understand the social costs and benefits to a collaborative approach.
"This project is really about taking a different view to traditional weed control approaches where people have often focused on select areas, such as individual paddocks, farms, roadsides, national parks, without collaboration," Dr Emms said.
"What we wanted to investigate was whether there are opportunities, in an economic, social and importantly, weed management sense, to an area wide management approach."
The survey will focus on three case study regions: the Darling Downs in Queensland; the Riverina in New South Wales; and the Sunraysia region in Victoria.
The research team is looking for participants who:
Are growers, agronomists, public land managers, industry representatives or staff members of government agencies involved in weed management activities
Live or work on the Darling Downs or Sunraysia regions (the quota for participants from the Riverina has already been reached)
Are over 18 years of age.
The approximately 45-minute phone interviews will ask participants about their views on, and experiences of, area-wide weed management. For example, some of the questions asked during the interview include:
What are the weeds of most concern to you?
What do you see as the most significant issues surrounding the management of weeds?
What does area-wide weed management mean to you?
/Public Release. View in full
here
.