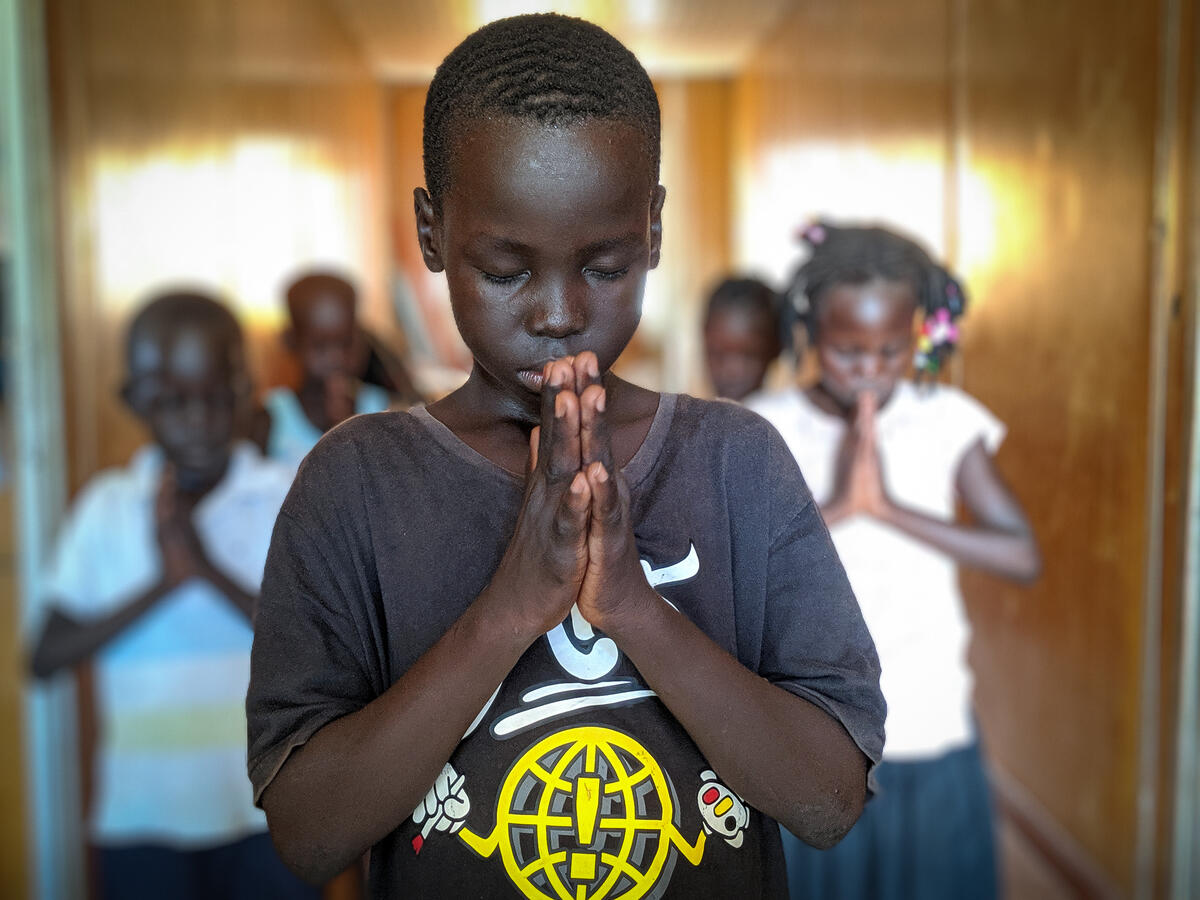 Australia must boost its response to the devastation of the COVID pandemic that is ravaging the lives of millions of children worldwide – and will do so for decades without significant support from governments like ours.
On the eve of Australian Foreign Minister Marise Payne's address to the United Nations General Assembly, World Vision is calling on the government to contribute a greater share to the UN's COVID-19 Global Humanitarian Response Plan (GHRP).
To date, Australia has given just 1 per cent ($38 million) of the total funds dispersed to the GHRP – a third of what Denmark, and a seventh of what the UK have provided. Our fair share would be more like $250 million.
Millions of children are experiencing rising hunger, increased violence, less access to education and severely reduced livelihoods due to COVID-induced shutdowns, says World Vision's Senior Policy Adviser for Children in Conflict Carsten Bockemuehl. And without sufficient help from advanced economies, that suffering will go on for many years.
"This pandemic is having a devastating effect on children's lives, and unless the world responds more significantly and urgently, those effects will be felt by those children for many decades to come," Mr Bockemuehl said.
"Already children are going hungry – school closures in vulnerable communities are catastrophic, as schools provided many children protection from violence, gave them at least one decent meal each day and, through education, lifted their prospects of a brighter future.
"These children will continue to suffer if countries like ours don't address these dreadful aftershocks that COVID has caused, beyond the health impact."
World Vision has welcomed Australia's regional commitment to addressing the impact of the pandemic and economic and social aftershocks, including directing $280 million to critical medical and humanitarian needs of Pacific nations, Timor Leste and partner countries in south-east Asia, and a $60 million package to support ASEAN nations under the Partnerships for Recovery program.
Mr Bockemuehl said two recent announcements that the government has contributed $80 million to the Gavi COVAX Facility Advance Market Commitment (COVAX AMC) and a further $123 million to the COVAX vaccination facility were very positive steps, but the damage already wrought by COVID in the lives of these children needs further, urgent action by governments like ours.
"It's great that there is money going to the search for a vaccine, but in the meantime, when parts of the world are collapsing, we can't afford to look away from those who suffer now and will suffer for decades to come. This is a crisis that needs an urgent response," he said.
While $250 million might seem like a big call, it was still less than 1.5 per cent of the $17.6 billion economic stimulus package slated for Australia's domestic COVID-19 recovery.
Mr Bockemuehl said COVID had also created a perfect storm for children living in countries affected by conflict, such as Syria, Afghanistan and Myanmar
"Children in war zones – forced with their families to flee – are particularly vulnerable right now. The pandemic has exacerbated their already tremendous suffering. That's why Australia's help is desperately needed to prevent an irretrievable breakdown in their futures.
"We need to make sure children in conflict settings have food on the table, that they can go back to school and that they are protected from violence. Otherwise we are at risk of creating a lost generation of children, with impacts that will be felt for decades to come."
/Public Release. View in full
here
.