Tokyo Institute of Technology (Tokyo Tech) announced on June 18, 2021, ten winners of the 20th Tokyo Tech Challenging Research Awards. Three of the awardees were also selected for the Suematsu Challenging Research Awards for outstanding research. The award ceremony was held on July 28 via online video conference.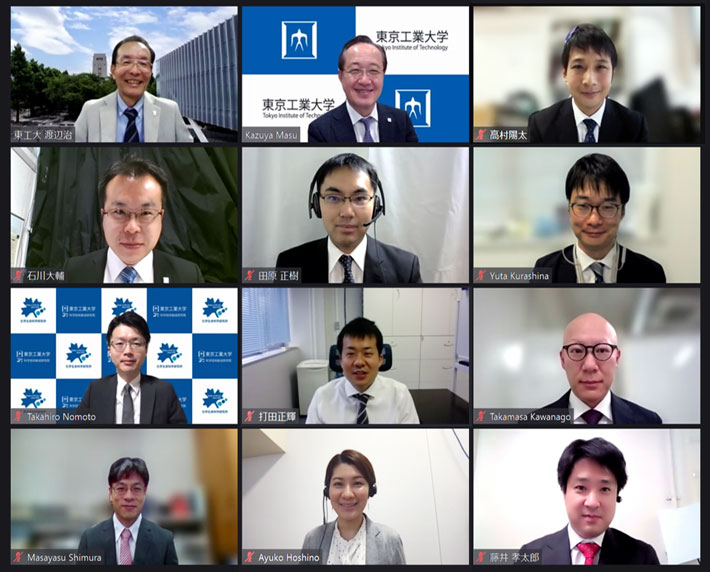 Tokyo Tech established the Challenging Research Award with the aim of encouraging young faculty members at the Institute to engage in challenging research. It recognizes creative, up-and-coming researchers who boldly pursue the promotion of the most advanced research in the world, pioneering of new fields of study, innovative development of new research, and important issues that are difficult to solve.
The Suematsu Challenging Research Award is given to the highest qualified researchers among the Challenging Research Award winners. This award was established by the "Suematsu Fund", which was created based on the desire of former President Yasuharu Suematsu to support young researchers. When Professor Yasuharu Suematsu received the Japan Prize in 2014, he donated a portion of the prize money to Tokyo Tech, which established the Suematsu Fund to encourage young researchers. The Fund supports mainly young researchers to encourage their research activities to predict and study the development of unexplored scientific and technological systems in diverse fields and to bring the potential future to real society.
This year, The Suematsu Challenging Research Award was awarded to Associate Professor Masaki Uchida, Department of Physics, School of Science; Associate Professor Ayuko Hoshino, Department of Life Science and Technology, School of Life Science and Technology; and Associate Professor Masaki Tahara, Laboratory for Materials and Structures, Institute of Innovative Research.
2021 Tokyo Tech Challenging Research Award Recipients
Research Topic

* Granted Suematsu Challenging Research Award

* Establishing scientific theory of novel quantum transport based on chiral zero mode

Exploration of novel ionic conductors based on structure science

Development of plasma assisted turbulent combustor based on characteristics of combustion oscillation transition

Superconducting spin valve Josephson Junction

High sensitivity acoustic responsive microdevice for drug release

Nanoscale ORIGAMI at two-dimensional interfaces

* Role of maternal-derived exosomes in embryonic brain development

Demonstration of High Gain CMOS Inverter at 0.5 V operation Based on WSe2 FET

* Research on stress-induced phase transformation in shape memory alloy

Development of innovative drug delivery systems utilizing amino acid transporters and systematic analysis of associated factors affecting intravital microenvironment
Comments from the Suematsu Challenging Research Award winners
Masaki UCHIDA
Associate Professor, Department of Physics, School of Science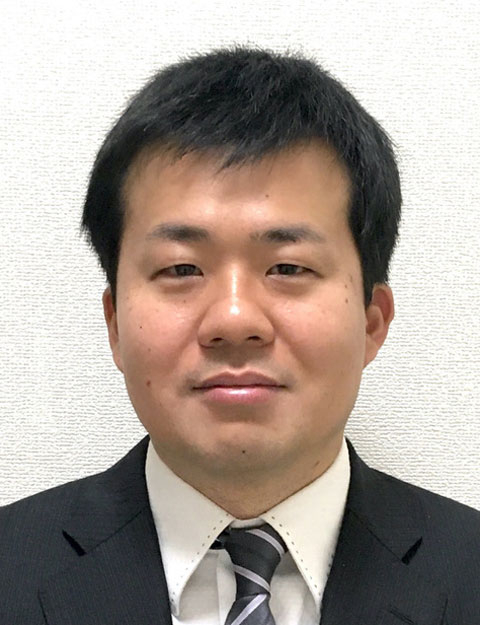 We have succeeded in producing a thin film of topological semimetal with extremely high crystallinity by developing our own film growth technique, and have paved the way for research of its quantum transport. In particular, we have succeeded in observing the surface conduction and its quantum Hall state in a topological semimetal film for the first time. Furthermore, our recent experiments using the field effect have shown that this surface quantum Hall state connects the front and back surfaces of the thin film. This means that two spatially separated surface orbit states are coupled by a completely new electronic structure called "chiral zero mode". It is expected that new dissipationless conduction along the out-of-plane direction and demonstration of a new quantum correlation phenomenon in two spatially separated planes will be demonstrated by further research.
Finally, I am very honored to receive this award. We would like to express our sincere gratitude to all the advisers, collaborators, and students, and we deeply appreciate the great support of our university for young researchers.
/Public Release. View in full
here
.