Tokyo Tech held a ceremony on April 7, 2021 to mark the grand opening of Hisao & Hiroko Taki Plaza (Taki Plaza), a new student exchange hub on Ookayama Campus.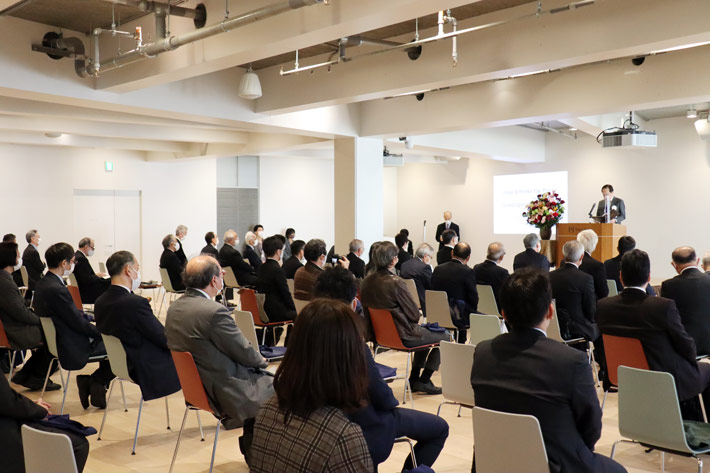 Taki Plaza was constructed as a space where international and Japanese students connect, deepen ties, and create the future together. While certain components of the facility began operating in February, some final touches were required before the hub opened fully on April 8 for its intended users — students.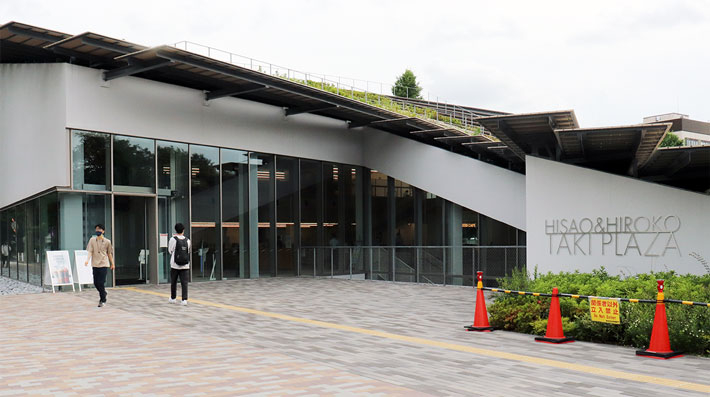 Joining Tokyo Tech President Kazuya Masu, other members of the board, faculty members of the Education and Research Council, and 14 members of the Taki Plaza Gardeners (TPG) student group at the ceremony were a number of prestigious guests. These included Chairman and Director Hisao Taki of Gurunavi Inc., the Tokyo Tech alumnus whose generous gift made Taki Plaza possible, his wife Hiroko, and Toshiki Meijo, Keita Watanabe, and Kosuke Tanaka representing Kengo Kuma and Associates, the company responsible for the design of the facility. President and Representative Director Yoshikazu Oshimi of Kajima Corporation, the company in charge of construction, President and Representative Director Minetoku Okamura of Daiei Denki Co., Ltd., Representative Director, President, and CEO Nagahiro Kuroda of Hibiya Engineering, Ltd., and Tokyo Tech Alumni Association President Kiyoto Ido were also present. Some 70 people in total attended the grand opening ceremony.
Masu began the ceremony with warm opening words directed at the donors, designers, and construction workers who made the Taki Plaza vision a reality. He expressed his delight with the completion of the facility, which complements existing landmarks such as the Main Building, Centennial Hall, and Tokyo Tech Front on Ookayama Campus.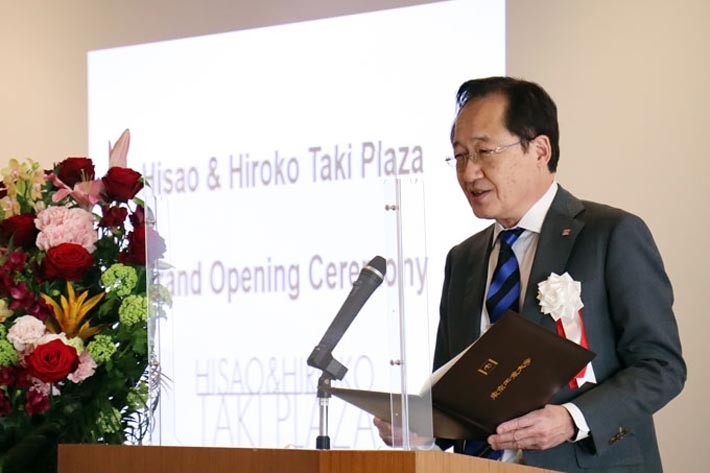 Alumnus and donor Taki also gave a celebratory speech. He highlighted Tokyo Tech's efforts in promoting diversity since his days at the Institute, and emphasized the quality and length of time spent together when creating strong bonds between students. He expressed hope that Taki Plaza would provide a place where student exchanges transcend individual backgrounds and nationalities. Finally, Taki presented his official message — written in English — to 2nd-year Transdisciplinary Science and Engineering student Risako Yanagase, the leader of the TPG student group.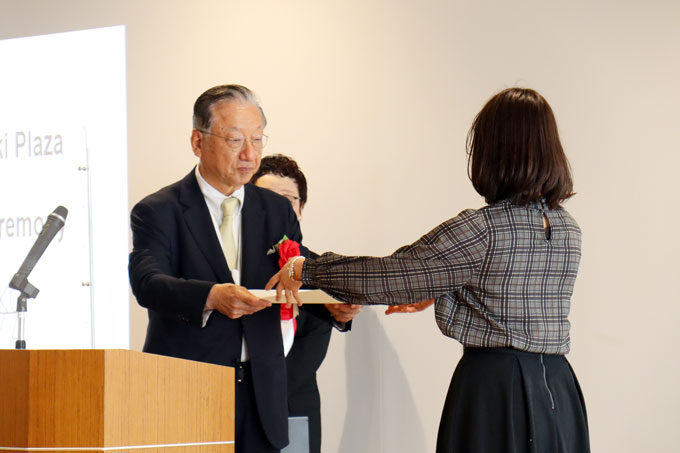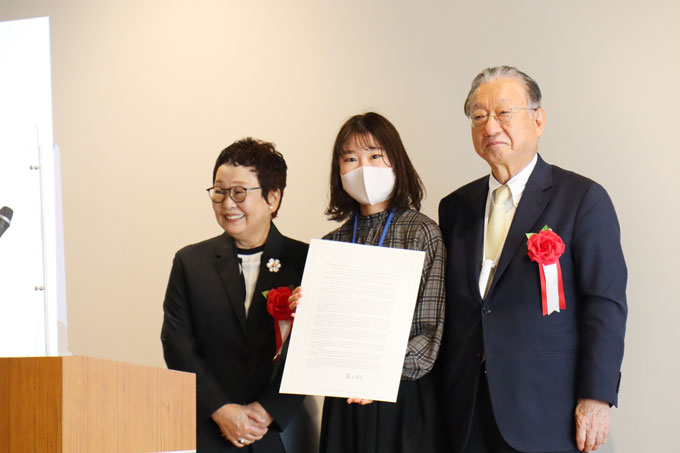 The alumni association's Ido and Taki Plaza's chief architect Kengo Kuma also offered their best wishes — the former through a short speech, the latter via a video message.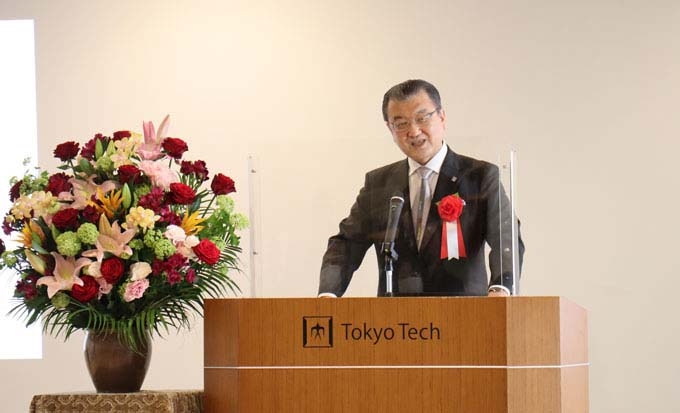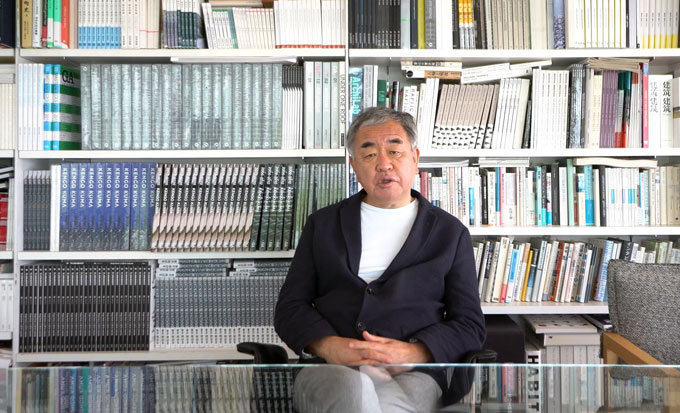 In the latter part of the ceremony, leaders of the five TPG crews presented their current activities.
Efforts to create environment where students can easily interact

Yuno Noguchi

2nd year, Civil and Environment Engineering

Planned events including annual Wakaba Festival to commemorate completion of Taki Plaza

Shota Matsuo

2nd year, Information and Communications Engineering

Short-term project communities within Taki Plaza

Karyu Hase

2nd year, Mechanical Engineering

Website and free newspaper created by Taki Plaza Gardeners

Daiki Hayase

2nd year, Life Science and Technology

Activities of design team, merchandise team, video production team, development team

Youta Fukutomi

2nd year, Architecture and Building Engineering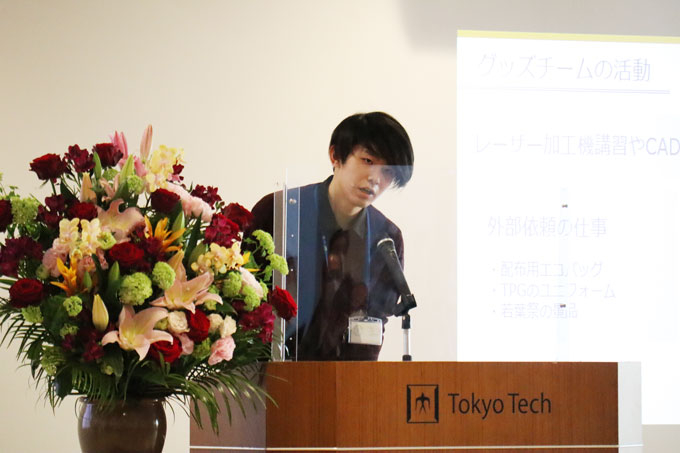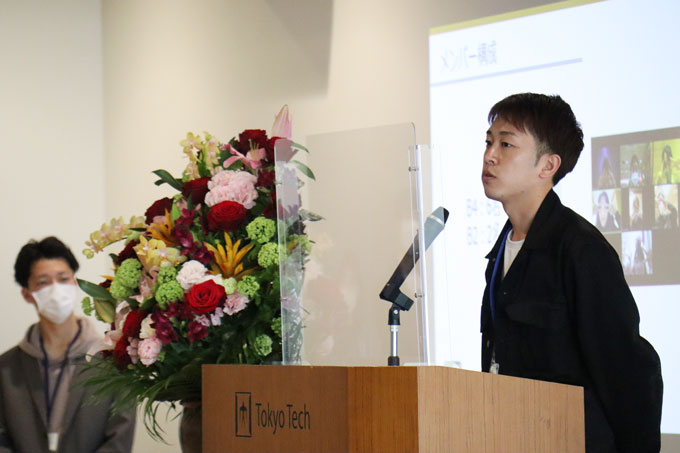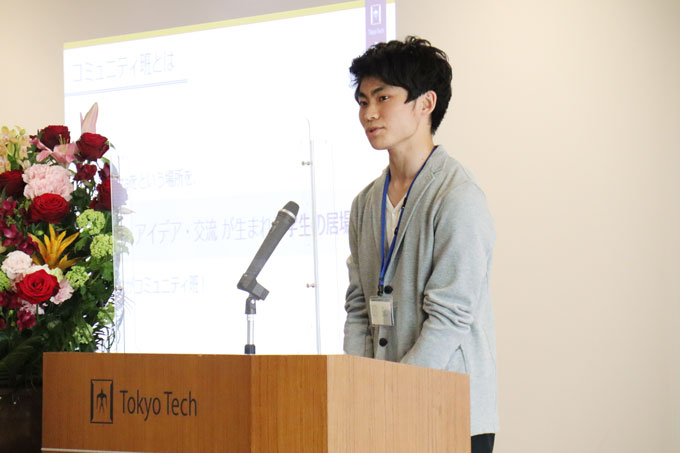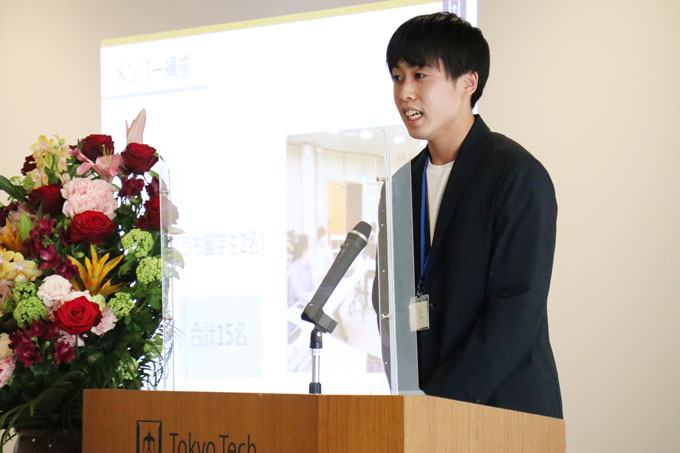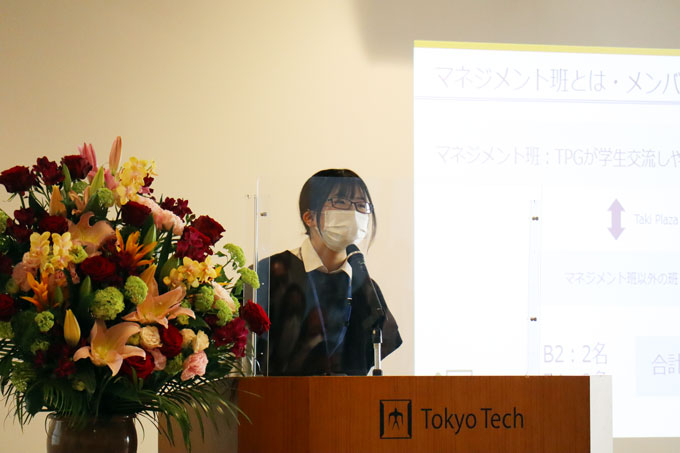 To complete the ceremony, the Taki Plaza Gardeners proudly gave participants a tour of their new facility.
The Tokyo Tech community is excited to witness the exchanges, innovations, and lifelong friendships that emerge from this new landmark hub on Ookayama Campus.
/Public Release. View in full
here
.