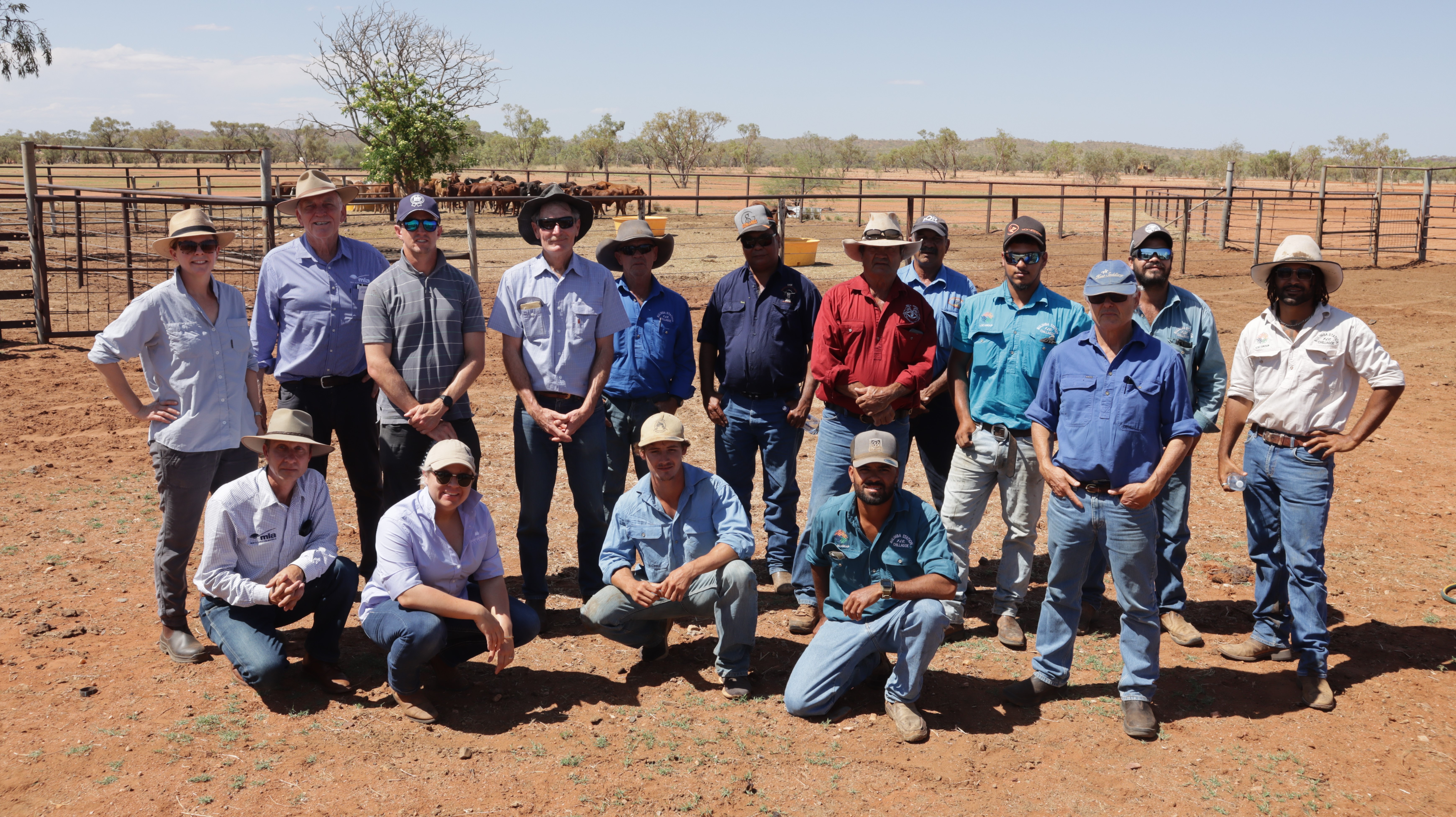 A workshop involving members of the indigenous Northern Breeding Business (NB2) group and specialist presenters was held in Mt Isa from 13 – 15 October. The workshop was attended by representatives from Delta Downs, Bulimba, Calton Hills, Malbonvale and personnel from Meat & Livestock Australia, Indigenous Land and Sea Corporation, Animal Health Australia and Think Digital.
This was the first meeting of the Indigenous NB2 group, so some time was spent getting to know each other and gathering ideas on the opportunities presented by engagement with the NB2 programme. MLA and NB2 staff and personnel spoke about the NB2 project and the role of MLA. Think Digital, an innovative technology group presented a range of immersive technology applications and facilitated discussion about the potential use of these technologies in the extensive cattle industry.
A day was held on Malbonvale station with cattle in the yards and presentations and practical demonstrations on autopsy technique, bull selection, breeder management and supplementation.
The final day focused on next steps and the group agreed to meet at the beginning of December with discussion to focus on grazing management, supplementation and data collection and management. All the participants see value in participating in the NB2 programme and have undertaken to ensure a cross section of board members, station management and staff attend future workshops.
/Public Release. View in full
here
.