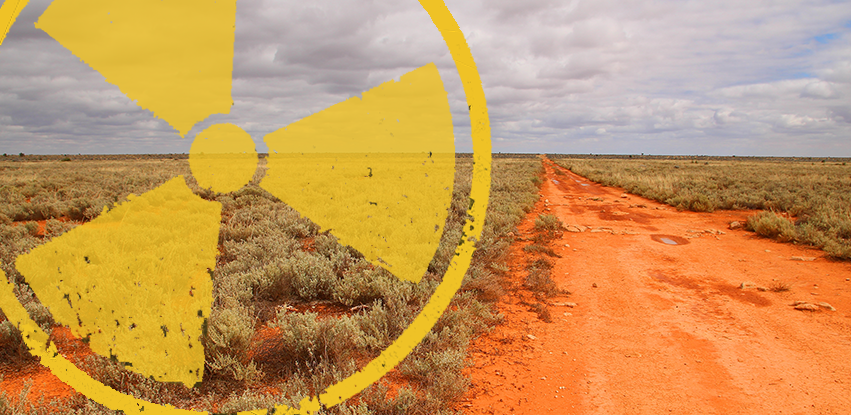 South Australia Branch Secretary Jamie Newlyn was a witness to the Senate Economics Legislation Committee inquiry into National Radioactive Waste Management Amendments (Site Specification, Community Fund and Other Measures) Bill 2020.
The SA Branch made a submission in March 2020 in opposition to the Federal Government declaring Kimba in South Australia as the site selection area for Radioactive waste. Consequently, Comrade Newlyn informed the Senate Committee into the reasons for the MUA opposition to the proposed legislation, including:
Safety along the supply chain including the shipment through Port Kembla and South Australia's Spencer Gulf Ports where Whyalla has been identified;
The fact that the nuclear waste includes Intermediate Level Waste that will to be shipped/transported in 130 tonne casks that creates its own hazards;
Flag of Convenience Shipping is the likely transportation method;
There is currently SA Legislation prohibiting nuclear waste in SA;
Traditional Owners are in implacable opposition;
State ALP Conventions and National Convention have opposed nuclear waste unless extensive community consultation and independent inquiry has been held to find a long term solution that is not an intermediate above ground storage that will have to be moved again once a repository site has been found;
The nuclear regulator ARPANSA identifies that Intermediate Level Waste (ILW) can remain safely stored at Australia's medical nuclear reactor Lucas Heights for at least 40 years;
There has never been an argument that we need to be responsible for our own nuclear waste. The argument is about process, consultation, community consent, safety and respect for Traditional Owners voices and opposition. Do it once, do it right!
Follow this link for the transcript of the Senate Economics Legislation Committee meeting here bit.ly/2FzBhRz
Add your name to the petition here: https://www.conservationsa.org.au/no_place_for_nuclear_waste
/Public Release. View in full
here
.