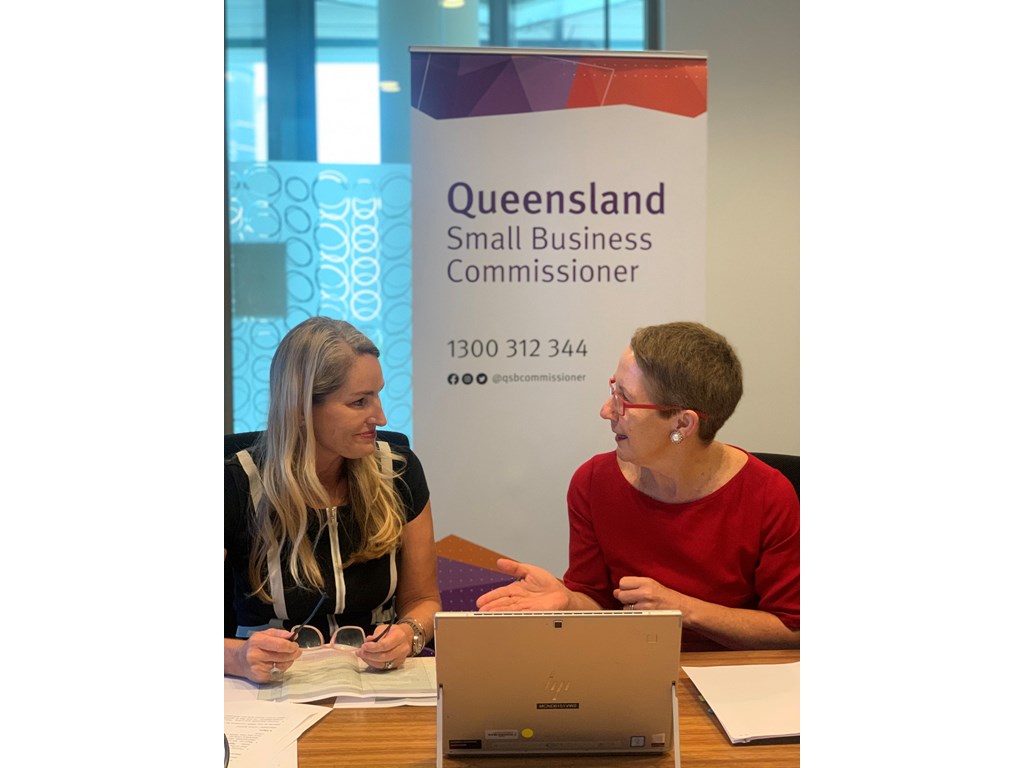 The Palaszczuk Government is continuing to back small businesses with a move to permanently establish a Small Business Commissioner in Queensland.
Introducing the Small Business Commissioner Bill 2021 to Parliament today, Minister for Employment and Small Business Di Farmer said providing dedicated support through a statutory commissioner is delivering on an election commitment.
"Small businesses are the heart and hubs of our local communities. They are our families, our friends, and our neighbours," Minister Farmer said.
"They employ nearly a million Queenslanders and are critical to our state's economic growth: that's why backing small business is a crucial part of our $14.5 billion COVID-19 Economic Recovery Plan.
"Supporting small business is not only key to strengthening Queensland's economy, but also crucial to helping families and communities prosper.
"Earlier this year, as part of the Small Business Roadshow, I travelled across Queensland and spoke with more than 2,500 businesses.
"The message from them was clear. Small businesses want one-on-one support that is easy to access, and that's exactly what the Office of the Queensland Small Business Commissioner provides.
Minister Farmer said the position was temporarily established in May 2020 under the COVID-19 Emergency Response Act.
"It's been a huge success. Since May 2020, the temporary QSBC Maree Adshead has carried out more than 6,000 activities for small businesses, commercial tenants, and landlords.
"One of the primary roles of the QSBC is to mediate leasing disputes around things like retail shop leases and franchising, to help prevent costly legal fees and save that most vital of resources for small business owners: time.
"So it's fantastic that so far more than two thirds of leasing disputes have been successfully resolved either by informal resolution or mediation thanks to the QSBC's office.
"The establishment of a permanent commissioner's office means small businesses will have a clearly identifiable, single point of contact for advice and assistance to help them understand their options in a dispute, as well as guidance on how to solve it informally.
"The QSBC will also be a strong advocate and source of information and support and will lead the Small Business Friendly Councils program, which already has 18 local authorities signed up.
"The Commissioner will lead the Summertime Taskforce, which will help councils support small businesses to make the most of the trading opportunities presented by the glorious Queensland sunshine.
"They will also work with the Office of Productivity and Red Tape Reduction to deliver small business regulatory reform."
A permanent QSBC is a key initiative under the Queensland Government's Big Plans for Small Business Strategy 2021-23.
/Public Release. View in full
here
.