The release of the Great Barrier Reef Foundation's first Reconciliation Action Plan (RAP) is a proud moment in our organisation's 20-year history.
We see this achievement as an honour, a responsibility, and an opportunity.
As a proud Australian organisation with a global footprint and platform, we recognise the Traditional Owners of this land and sea and commit to working towards a more equal and respectful future.
We understand the deep responsibility that comes with this recognition – that it must be more than just words, it must be demonstrated through actions and underpinned by an inherent belief.
Everyone in the Foundation commits to this plan and we are individually and collectively accountable for its success.
The RAP has the full support of the Foundation's Board, a group of individuals with diverse professional and personal stories, who have committed to fostering meaningful change in pursuit of reconciliation across this organisation and through their other interests.
All members of the Foundation's team have played a role in the development of our RAP. We are deeply grateful to the Aboriginal and Torres Strait Islander staff who work at the Foundation and are Advisors to our work for their insight and stewardship along this process.
Each of you have spoken your truth and shared our story and we are richer for this experience.
There are at least 70 Aboriginal and Torres Strait Islander groups with rich, ongoing connections, rights, interests and aspirations in sea Country across the length of the Great Barrier Reef, and many more in the associated catchments.
Through our work as the lead charity for the Great Barrier Reef we are witnessing and enabling the significant and meaningful contribution Traditional Owners make to the Reef's outlook.
Through this experience and through the generous sharing of story and aspiration we recognise a greater reconciliation opportunity. Traditional Owners are so much more than project partners in our ambition to protect the Reef. The unique knowledge and perspective of Aboriginal and Torres Strait Islander Australians holds the key for greater enduring outcomes, deeper impact and broader collaboration.
We simply cannot achieve our dreams if we do not walk together.
Through this Reflect RAP we take our first steps as an organisation to formalising our reconciliation journey. We bring to this task an open heart and a fierce ambition to take the steps that earn the trust and respect of Aboriginal and Torres Strait Islander Peoples in this Country.
In the same way that our work on the Great Barrier Reef extends to the world's reefs, we want to hold an ambition for our journey of reconciliation and respect of First Nations Peoples to extend beyond Australia.
We commit to playing our part to be able to stand up as one mob, one Country, one spirit and one voice.
Great Barrier Reef Foundation Traditional Owner Advisory Group Chair Larissa Hale says: "I am a proud Indigenous Woman and am passionate about my culture. When I look forward and think about the future work for the GBRF I see the potential for exponential growth. There are so many levels of leadership in the Foundation that can drive the reconciliation agenda and lend themselves to a greater learning about working respectfully and collaboratively with Aboriginal and Torres Strait Islander peoples.
"I look forward to seeing an Indigenous Board member taking part in setting that direction and future. This is a momentous opportunity and an important step forward for the Great Barrier Reef Foundation."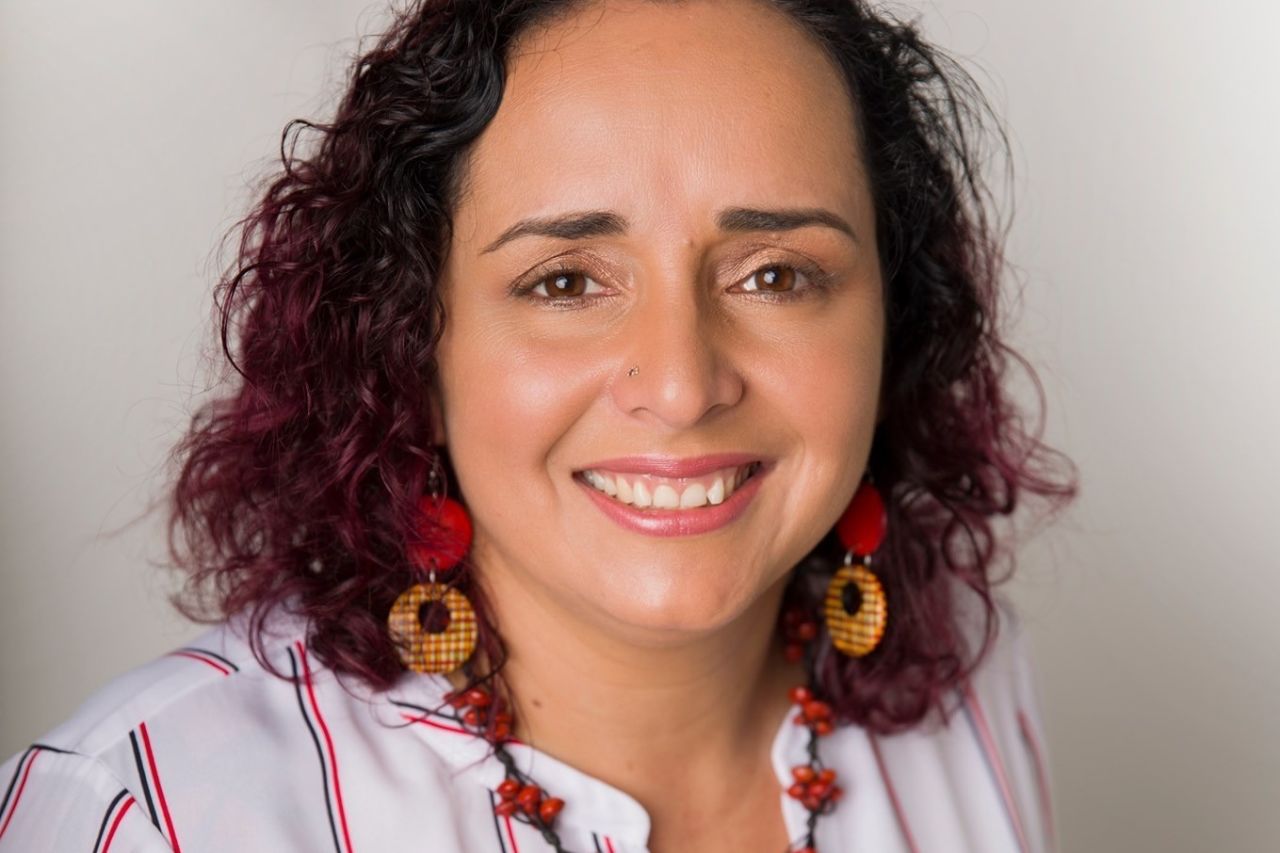 Great Barrier Reef Foundation Traditional Owner Advisory Group Chair Larissa Hale.
Reconciliation Australia's Chief Executive Officer Karen Mundine says: "This Reflect RAP enables the Great Barrier Reef Foundation to deepen its understanding of its sphere of influence and the unique contribution it can make to lead progress across the five dimensions. Getting these first steps right will ensure the sustainability of future RAPs and reconciliation initiatives and provide meaningful impact toward Australia's reconciliation journey.
"Congratulations Great Barrier Reef Foundation, welcome to the RAP program, and I look forward to following your reconciliation journey in the years to come."
/Public Release. View in full
here
.