Screen Australia has announced funding for four Enterprise People talent opportunities and 11 Enterprise Business & Ideas projects, which will share in a total of over $1 million for industry development.
One of the major Enterprise Business & Ideas funding recipients is Attagirl, a narrative feature film lab from Sophie Mathisen, Executive Director of advocacy organisation For Film's Sake. The lab will enable majority women, female identifying and non-binary creative teams to learn from industry experts, with a focus on getting their feature slate market ready.
Information + Cultural Exchange and Diversity Arts Australia have received support towards developing Diversity on Screen, an expansion of the successful Screen Cultures Program, to improve access to opportunities for underrepresented filmmakers.
Also receiving funding are Documentary Australia Foundation to enhance its digital platform to better connect filmmakers and supporters online; as well as Frame, Australia's first incubator program for documentary filmmakers working with emerging media and technologies.
Screen Australia's Head of Development Nerida Moore said, "We are proud to support these proposals from all corners of the screen sector that are set to have broad impacts in changing the way we work and creating a more inclusive industry. It's great to see the Documentary Australia Foundation not only capitalising on this opportunity to foster philanthropy for Australian documentary makers, but also enable those filmmakers to have more independence by developing their skills and experience."
"Attagirl promises to offer opportunities for female creators beyond our direct sphere of influence and will accelerate the development of female-led features by increasing the chances of these films attracting finance and distribution."
From 1 May 2020 the Enterprise Business & Ideas fund is on hiatus and will be reviewed, with the intention of the new program stream becoming active again in 2021. A number of applications for this fund are still under assessment and successful recipients will be announced in the coming months. The Enterprise People fund remains open for applications.
Enterprise Business and Ideas – Major Funding Recipients:
Enterprise Business and Ideas – Business Plans and Strategies: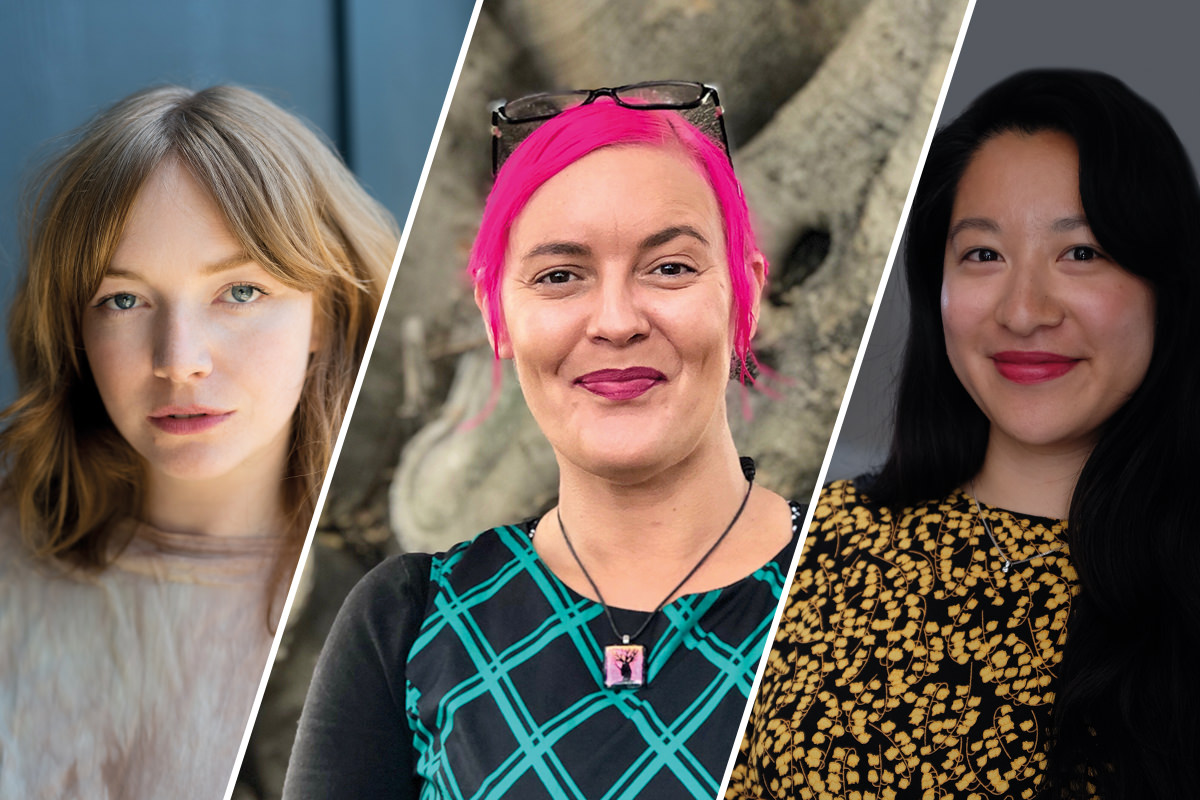 Adrienne Couper Smith, Taryne Laffar, Debra Liang
Enterprise People – Placement:
Enterprise People – Professional Development Opportunities:
ABOUT ENTERPRISE FUNDING
Funding through Screen Australia's Enterprise program has been available in two paths:
/Public Release. View in full
here
.