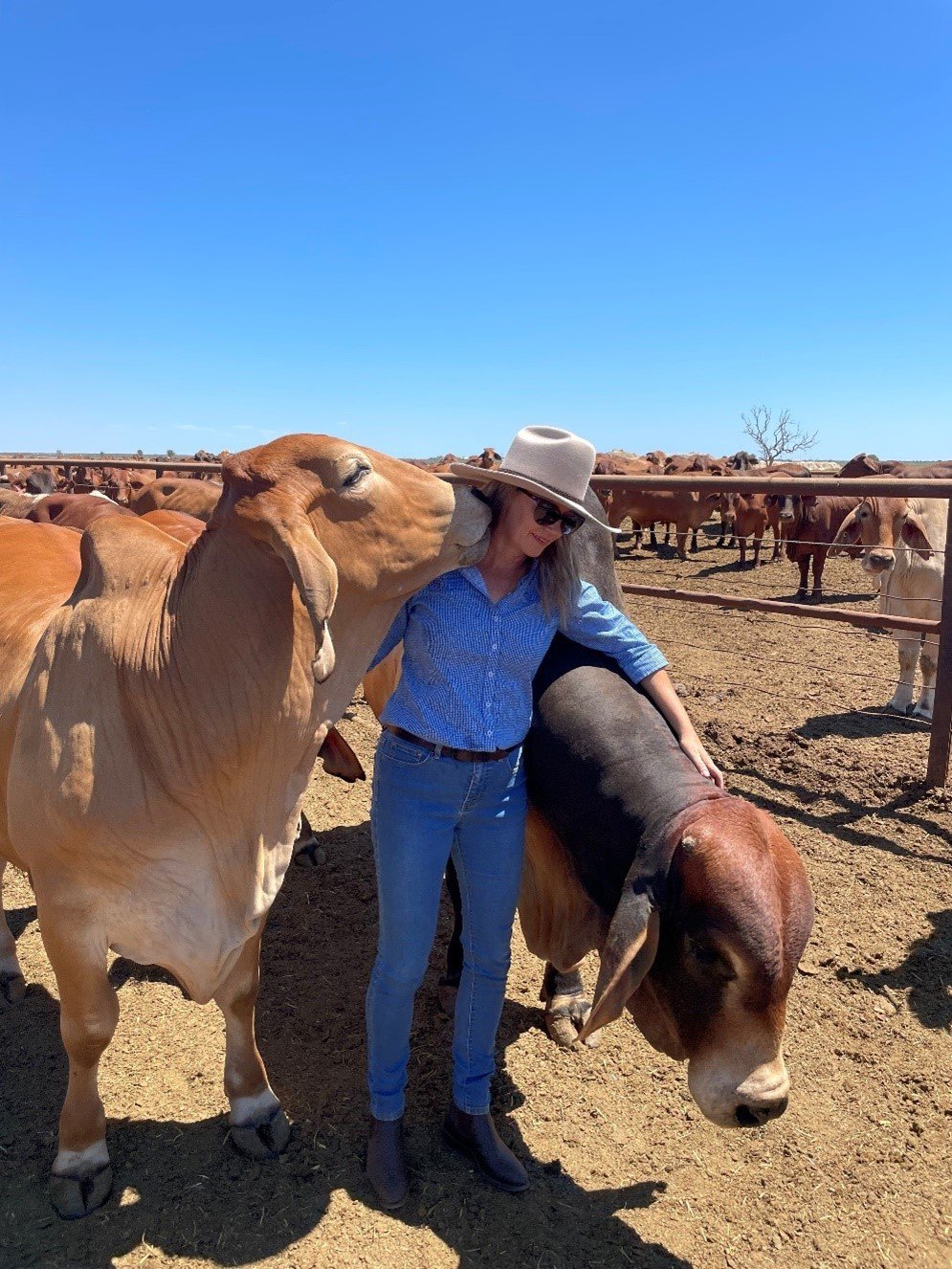 Highly regarded Australian livestock veterinarian, Dr. Tracy Sullivan.
Key points:
Biosecurity is critical to the overarching sustainability of the Australian beef industry
Leading vet says focus is required at both a national and individual farm level.
A LEADING livestock veterinarian has pointed to human and animal disease outbreaks over the past two years as a salient reminder of the contributing force biosecurity is to the sustainability of the Australian beef industry.
Dr Tracy Sullivan owns and operates Australian Veterinary Semen Morphology, is President of the Australian Cattle Veterinarians Group and a Policy Councillor on the Cattle Council of Australia. She said biosecurity could not be overlooked as one of the most important measures of industry's ability to operate in a way that protects the health and wellbeing of people, animals and the planet.
"Biosecurity is critical to keeping a step ahead of our threats and preventing infection or minimising the spread, while reducing the negative impacts on animal wellbeing, productivity and sometimes human health," Dr Sullivan said.
"Holistic sustainability is only achieved through maximising productive efficiency in a humane and ethical manner, while maintaining and improving our natural resources.
"Through facing the threat of diseases, opportunities have arisen for the Australian beef industry to focus on our surveillance on a national and individual farm level.
"Increasing biosecurity awareness, reviewing our processes, and correcting our shortfalls will minimise the impacts of new and all existing disease. Research opportunities to enhance diagnostic processes and improve vaccine technologies will have a flow through potential to improve the management and prevention of multiple exotic and endemic diseases."
In its 2021 Annual Update, the Australian Beef Sustainability Framework (ABSF) reported 91 per cent of Australian Livestock Production Assurance (LPA) accredited cattle properties had a documented biosecurity plan in 2020, up from only 25 per cent two-years earlier.
Dr Sullivan said disease-free status provided the best chance for Australian livestock producers to optimise the health of their animals while protecting both the wellbeing of Australian citizens and access to global markets.
Longer-term, Dr Sullivan said there was the biosecurity risk of new disease-carrying vectors entering the country, the emergence of new exotic diseases, increased virulence of existing diseases and the risk of antibiotic resistance.
"My top tip for beef businesses is to develop a considered biosecurity plan and implement changes – and repeat new practices until they become routine. Your local cattle vet can also help tailor a plan to your enterprise," she said.
"It's also important to remember to report anything unusual. False alarms are important to national biosecurity as they serve to prove our freedom from disease."

/Public Release. View in full
here
.